South Indian Tuk-Tuk Challenge: The Beginning
Nov 07, 2010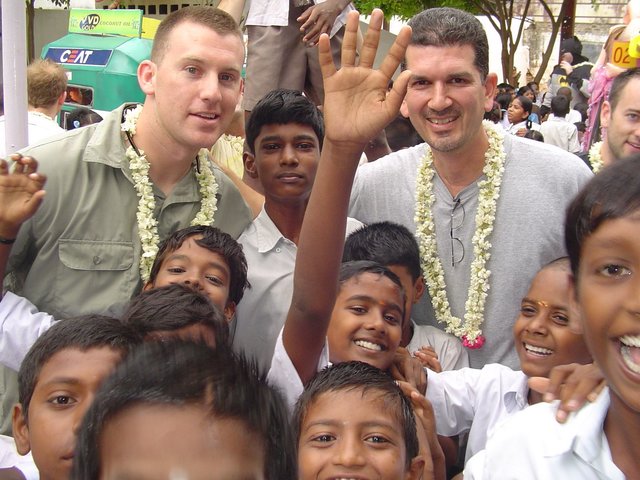 The insane idea of actually sitting in the driver's seat of a tuk tuk came to us in 2007 when Stephen convinced a local autorickshaw driver to let him pilot the tuk tuk from his hotel to the client's project site. The reaction to this embracing of the culture was so positive we decided to go one step further in 2008. Stephen and Rick participated in a 2,000 kilometer race across India.
The RACE
Two years ago, Stephen Lovas and Rick Anduza, joined in a 12-day race across india in an Autorickshaw. This willingness to embrace the cultures in which we work resonated with our friends, clients, colleagues, and service providers throughout the world.
We are back for more in a five-day Northland sponsored challenge across southern India. Seven teams of two will be racing from Cochin to Chennai, and end at the PayPal client site that started it all.
The team names are made up of variations of our global clients. Many of them looked to join us, but were hard-pressed to make it. No matter, we will represent them in this endeavor proudly.
This challenge is in honor of all of those from so many countries and cultures who have encouraged, assisted and entrusted us at Northland these past five years to accomplish so much in so many parts of the world.
The ROUTE
Friday, Nov 12 - Cochin to Coimbatore ... START
Saturday, Nov 13 - Coimbatore to Yercaud
Sunday, Nov 14 - Yercaud to Tiruvannamalai
Monday, Nov 15 - Tiruvannamalai to Pondicherry
Tuesday, Nov 16 - Pondicherry to Chennai ... FINISH
The RACERS
Team "Ursa Skype", Eddie Parra & Mark Hucklesby
Team "AutoBear", Karen Ferguson & Xavier Tan
Team "VeriBear", Henry Hoyne & Paul Pacitto
Team "Osso Bay", Rob Kay & Trang Le
Team "Oracle of Tuk", Roger Morris & Edward Wears
Team "Bare Apple", Paul Thomas & Kagan Gan
Team "SymantaBear", Pierre Trapanese & Guy Morgante
The 2010 Challenge
Seven teams will set out from Cochin to Chennai on a 750 kilometer course across southern India starting on Friday 12 November. We are all looking ahead to the experience with trepidation and excitement.
Follow along with the links below:
The Beginning
The "Mini" Challenge
Day One
Day Two
Day Three
Day Four
Day Five
Final Thoughts