South Indian Tuk-Tuk Challenge: Final Notes
Nov 18, 2010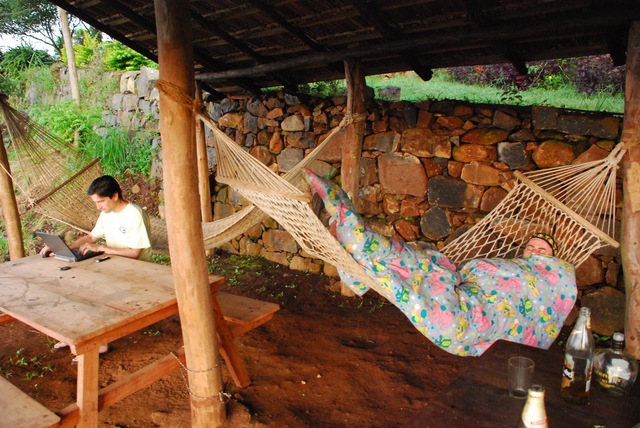 Some final notes from the 2010 Northland Challenge
Distance from Start to Finish: 823 kms.
Distance actually driven by most teams: 975 kms.
Exercise in Futility. "How do you get your brakes to work?", "Can you fix my brakes?", "What do you mean pump your brakes?"
Ritual Morning Question, Henry to Paul: "Did you really go to bed at 3 am? How much did you drink, and are you okay to drive?"
Reason Behind Ritual Question. Sleeping outdoor in a hammock in freezing temperature with pink elephant blanket.
Great Experience 1. The smiles, friendliness and absolute helpfulness of everyone we encountered.
Great Experience 2. Achieving a difficult goal with a low-tech vehicle by relying on the help of others, especially the locals.
A thank you to all our clients, suppliers and staff for embracing globalization, and giving us the chance to join the global marketplace. We work in a very fast-paced world where standardization is highly valued. Understanding and working with local staff and their very specific environment to get things done sets us all apart. We have found when we embrace what the local community has to offer, we are much better able to achieve the standards we desire more quickly and effectively.
For us, the crater-sized potholes on the road to globalization just got a little smaller.
Follow along with the links below:
The Beginning
The "Mini" Challenge
Day One
Day Two
Day Three
Day Four
Day Five