Security 101: The Role and Frequency of a Master Plan
By Northland Controls, Oct 06, 2021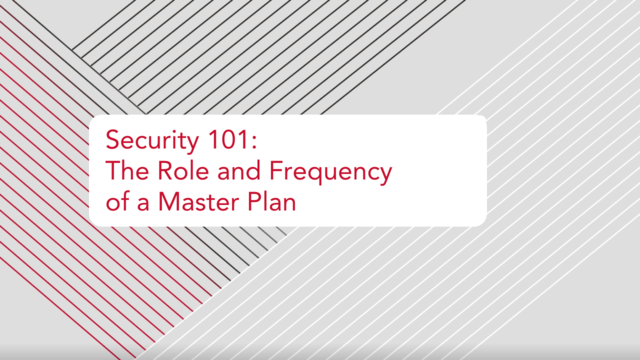 Having a master plan can be a real game-changer for your security program, but many organizations struggle with creating one.
In today's Security 101, Danny Chung, Global Director of Design and Consulting, talks about the role a master plan should have within your security department and how often you should re-visit it to stay on track to reach your security goals.
Learn more about master planning with these videos on creating a master plan and master planning best practices.
If your team is facing challenges in getting started, our team of security consultants are here to help. Reach out and let us know how we can be of assistance by emailing info@northlandcontrols.com.