Security 101: Creating a Master Plan
By Northland Controls, Oct 12, 2021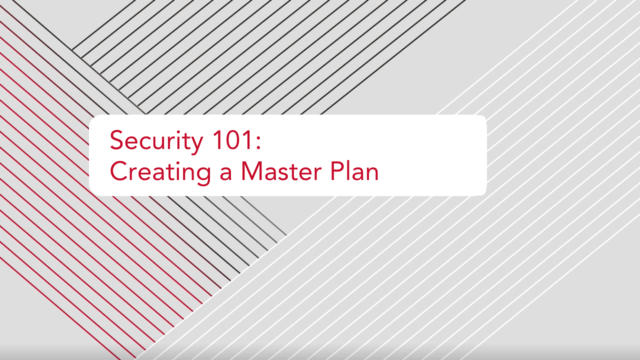 Getting started can be the hardest part when creating a master plan for your security organization.
In part two of three of our Master Planning series, Northland's Global Director of Design & Consulting, Danny Chung, shares some key tips to get you started.
It is important to understand that although we security professionals are focused on the many diverse risks that face our businesses and people, the executives who manage that business are not. They have many issues that occupy their time and thoughts on a daily basis. This process is the vehicle that will provide you the opportunity to bring these issues to the management team's attention through a business process and give you the platform for gaining the support the security function needs to effectively manage the risks that confront the business or institution.
Building a Security Master Plan will differ considerably from just conducting a site security assessment because you will not only need to identify the good and bad of the current programs, you will also need to help develop the corrective actions and long-term strategies.
Learn more about master planning with these videos on the role and frequency of a master plan and master planning best practices.
Our team of security consultants are here to help create a master plan that will guide your team. Let us know how we can help by contacting us at info@northlandcontrols.com.