When in Karatu, Do as the Dotoga Do: Manyara Ranch Challenge Days 3 & 4
By Leo Pulido, Jun 29, 2018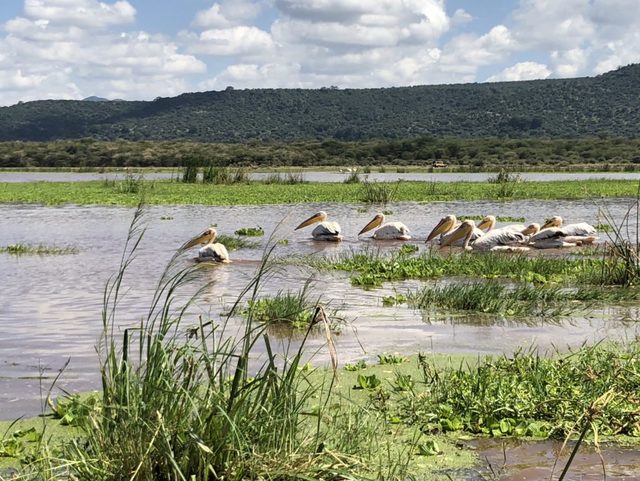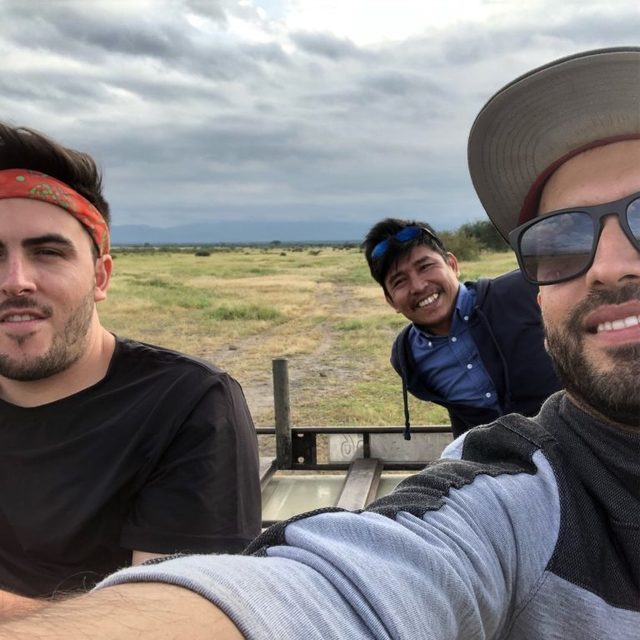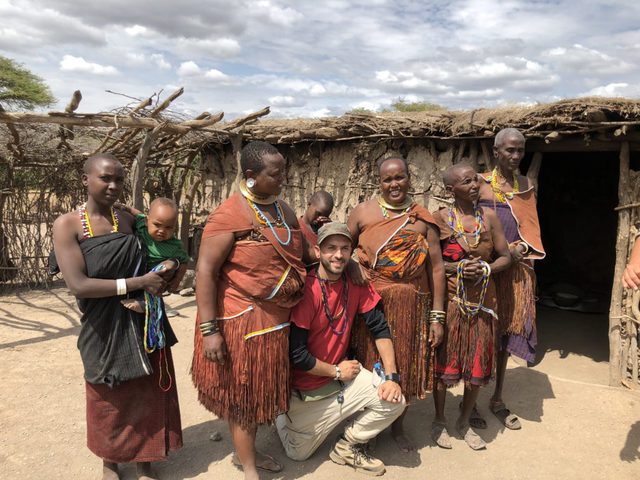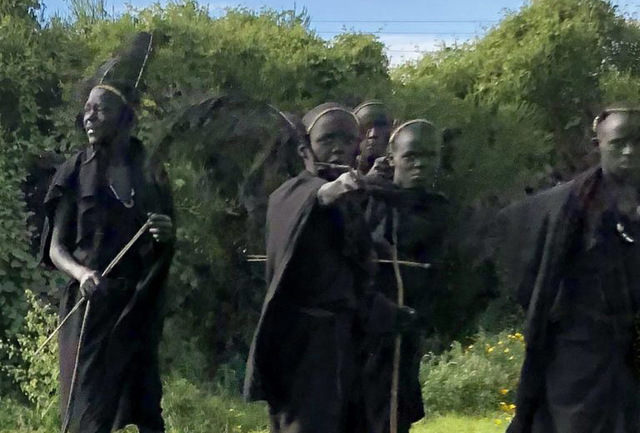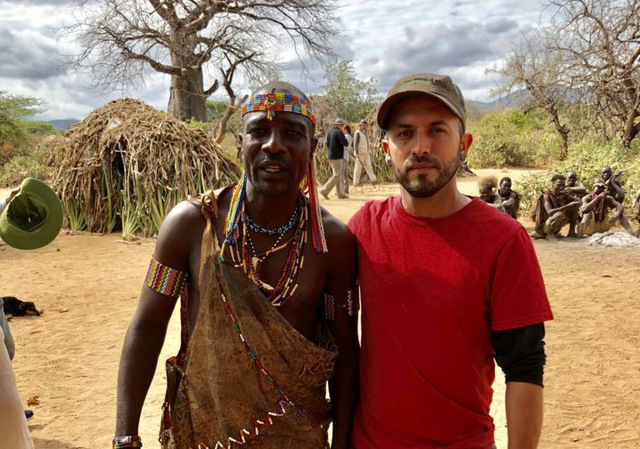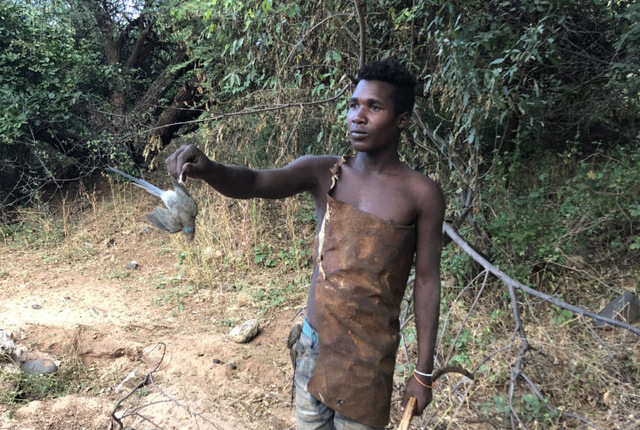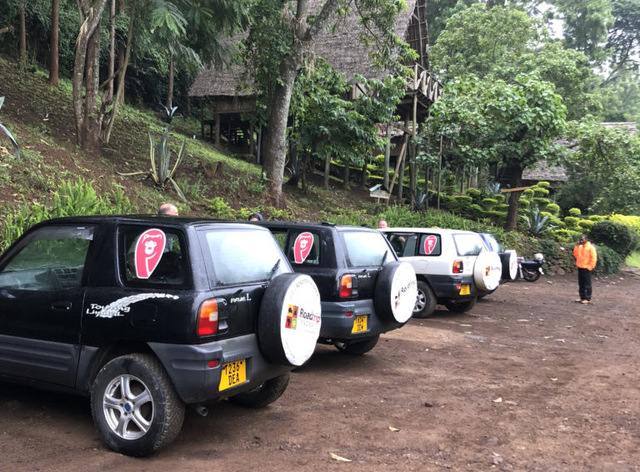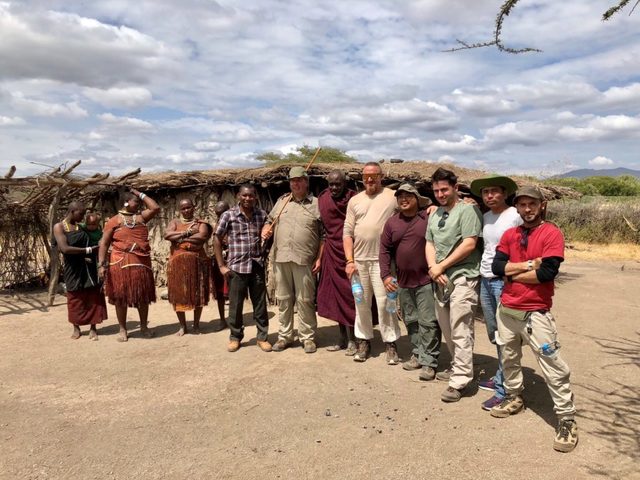 Manyara Ranch Tech Challenge, Tanzania | Leo Pulido
Day 3
I felt great today, well rested and hungry. Although it was early, breakfast was already ready before I got up. I was hoping for something I could devour and not think too much about. However, at 4:15am, breakfast was a cup of noodles and I need not say more.
We started out on route to the Tindiga Campsite. Driving up the Rift Valley was an adventure all on its own. We could see all of Manyara Lake, and it was an exquisite view. We left a stone marked "NCS" with all our signatures by a tree. Maybe the next challenge team will find it.
At 1:25pm, it was lunch time. We played a game of foosball to work up our appetites. The World Cup games were being shown on TV everywhere we visited. Our waiter brought us the menus, and everyone ordered the same thing, probably to prevent any delay. We learned to do this at restaurants very quickly. We ordered chicken curry and rice. Let me tell you without a doubt, that it was the best chicken curry I have ever had. Add in great company and we ended up with a very satisfied group of guys. With our bellies full, we hit the road again.
The drive to Lake Eyasi was superb. It was more like a rally race, quite dusty and exhilarating. When we arrived at the campsite, we were greeted with a shot of juice and a warm welcome. Everything there was phenomenal. The campsite had strategically placed cacti to keep large animals away. The lighting was made of bottles with the bottoms cut off, and a light bulb inserted from the base to shine through the colors of the glass. The word beautiful just doesn't do it justice.
Dinner was served at 7pm, and I was too tired to wait for dinner and see what was on the menu. I called it a night a bit early. I was the only driver for that day and the trip took its toll on me.
Day 4:
After a long night's rest and waking up at 5:00am, I was ready for the day and feeling better. Breakfast was packed to go with a cup of coffee to start our journey to meet the Hadzabe (The Bushmen). After crossing a few dry rivers and many rocky roads, we arrived to greet the Hadzabe. The bushmen wear baboon skins and hang the skulls of their kills as symbols of pride.
It's still mind boggling to know in this modern world lead by technology and innovation that people still hunt with bows and arrows. For large game, they use poison arrows. For small game, they use the same arrow, however they do not use poison and add a stopper made of corn husks. Six of their men and a pack of dogs led us on the hunt for the day. After about 5 miles of running and scouting, one young man killed 3 small birds. They found an area suitable for a fire and within seconds, using two wooden sticks, started a fire to cook the birds. They all shared with each other and offered us some as well. As you may have guessed, we all passed on the offer.
Once the hunt was over, we traveled back to their home and their Chief began to display a traditional dance. Most of the clan joined in, with bells at their ankles and harmonious voices singing and dancing around the Chief.
Afterwards we tried our hands at some target practice. I must say, this was my favorite. On my second shot, I hit the target! They cheered and said I could be part of their clan. Nanda was the next person to hit the target, and I was thrilled! Our team, Kubeba Usalama, was doing great. Although we did not get to actually hunt, if the target had been game, we would have had two confirmed kills. Points for Kubeba Usalama! We said our goodbyes and off we went to meet the Dotoga. This particular clan is known for trading ground corn for honey that they use to brew beer. They make it in a hollowed-out type of squash and mix in water, honey, and aloe husks to make the beer. We arrived quickly as they don't live too far from the Bushmen. They greeted us by saying "Karibu," meaning "welcome."
They were intrigued by my stretched ear lobes, as some of them have stretched earlobes as well. They told me I was a Dotoga, I fit right in! They invited us into their home for a discussion. One of the clan leader's wives displayed how they grind the corn. They told us that they prefer the stone on stone grinding over any modern machine. It wasn't long before the clan leader tried to convince Paul Carter to swap wives. Since the Dotoga practice polygamy, Paul asked if he could bring his wife next time, so they could swap. We had great laughs and in the end, not to disappoint, Paul shook his hand and agreed. We lined up for pictures and the ladies decorated me with a traditional bead necklace. I removed my earrings and proudly displayed my stretched lobes. We said goodbye and made our way to our next visit: the blacksmiths. These men are also Dotoga but live in a different area.
It was a very short drive. As we approached, we encountered their workshop which was a large tree, similar to a weeping willow, shaped into a hollow dome. Inside the workshop were 3 men. One was tending the fire with blowers made from animal skins. Another was hammering 4-inch nails to make spears. The eldest was preparing a mold to pour the molten metal into. They hammer this metal down and make all sorts of jewelry.
We all decided that lunch was so good at Happy Days, our favorite chicken curry spot, that we returned for a late lunch, before making it to Karibu Lodge where we retired for the night. It has been an amazing adventure thus far.