What Does 2022 Have in Store for Security Technology?
By Northland Controls, Jan 19, 2022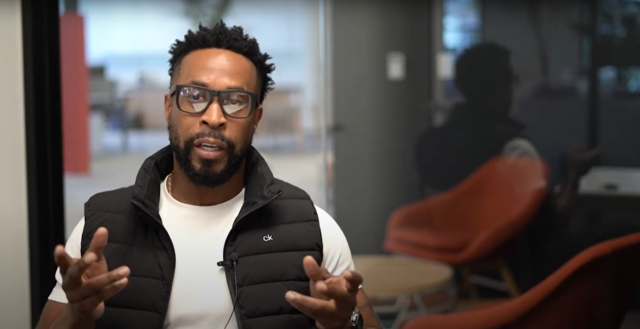 Innovation is what continues to drive us forward and tackle challenges both new and old. So, we asked members of our team what security technology they anticipate taking center stage in 2022.
For security technology, our team of experts anticipate further implementation of fine-tuned technology, predictive capabilities, and seeing continued innovation as we manage on-going challenges like COVID-19 and supply chain issues.
Danny Chung, Global Director of Design and Consulting
The emerging technology to watch would be cloud-based access control systems as well as VMS which I think has come a long way in the industry. The development is there and we're almost ready to fully implement everything in the cloud.
Tryone Chambliss, Program Manager
Anything dealing with automation and just a tinge of what AI could look like, including some sort of predictive analysis that systems can offer. We're starting to see this in different manufacturers where they are offering some type of predictive analytics either at the edge on the back end. Working in an environment where we are familiar with GSOCs and operators looking at screens and responding to different alarms, if systems can do the same work, then you have an immediate force multiplier. I think as manufacturers get caught up with what that means in the physical security space, it's going to be really interesting to see.
I also see that cybersecurity is becoming very important for all companies and it's not going away, it's only getting more serious. So, the service offerings we provide must take into account infosec, privacy, data security, and so forth.
Giuseppe Chiaramonte, Program Manager
I think that the biggest technology that we've all been waiting on for some years now is facial recognition. And while the technology is getting there, it needed some fine tuning and we are looking to 2022 to focus on that.
Sujoy Dutta, Operations Manager
I think one aspect will revolve around smarter GSOCs becoming more than just monitoring access control, video management systems, and camera feeds. In 2022, I think it will continue to evolve and take into account the integration of different platforms like social media, news feeds, and data that is coming from different platforms. We will start to talk more about how we can integrate and analyze that data using AI and analytics to build up a more resilient process within the company. By doing so, we will see more proactive actions that can be taken to mitigate those risks.
Josh Akre, Performance Application Engineering Manager
I would say mobile credentials because it leverages one technology to complete and replace another technology's function. So, we are going to see a lot more consolidation of devices, or device-based technologies. Challenges like the chip shoratages and supply chain issues means we are going to see these traditional technologies take longer and longer for customers to receive. So, in an effort to streamline that, we are going to see a lot of physical devices replaced.
Oscar Carrasco, Customer Success Manager
I do see a lot on the mobile credential side of the house from a technology standpoint. There are obviously a variety of platforms and we are in the works currently reviewing several of them and are planning on implementing that at Northland Controls globally by Q1 of 2022.
Charles Baxter, Security Consultant
I see robotics and drone applications as a security patrolling device as a big part of what we're doing. But, the most important thing I'm seeing is systems that used to operate independently are now working in cooperation with other systems, and that's really exciting.
Are you looking to implement new technology in 2022? Let our team of security consultants guide the vetting and implementation process by contacting us at info@northlandcontrols.com.