Uganda & Rwanda Challenge: Day 3
Oct 22, 2014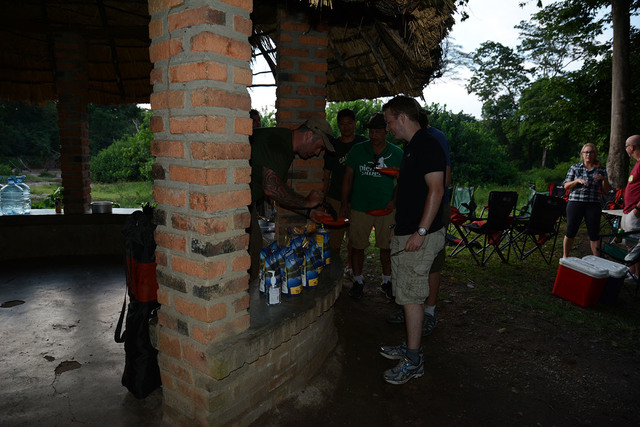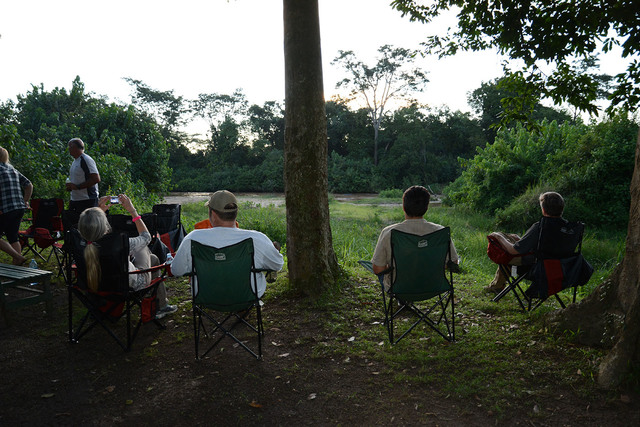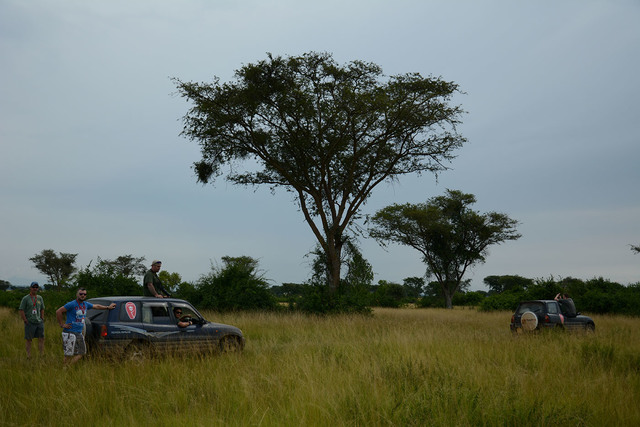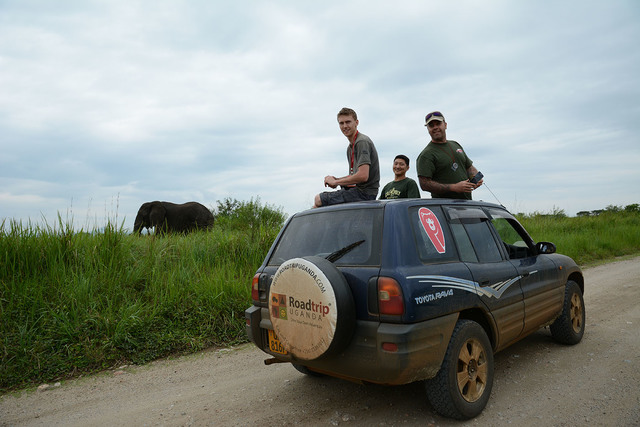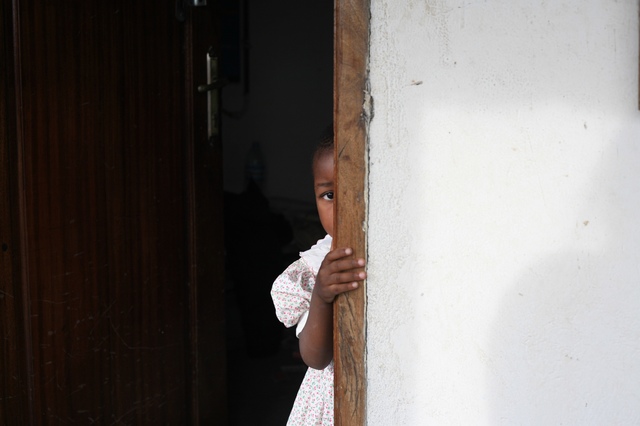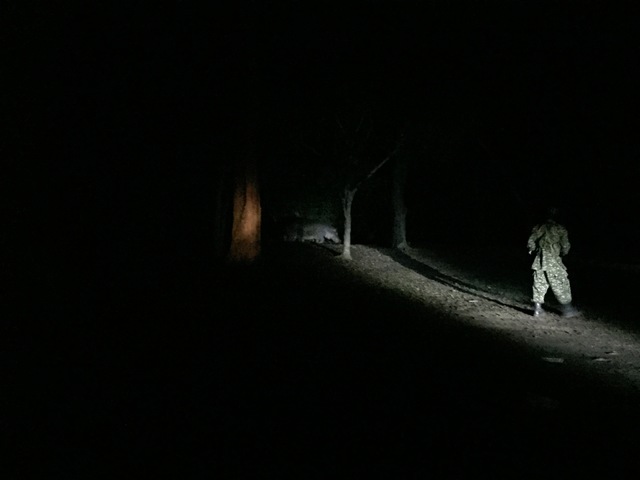 20 October 2014, Monday | Queen Elizabeth National Park to Ishasha, approx 103 kilometers. 2 hours, but up to 6 hours with morning Game Drive.
The thrill of the safari. Stories of elephants charging and lions has Photon Cultivators, Shad and Josh, up before dawn and on the road by 6 am…"if the park gate is not open when we get there, it doesn't matter, we will just wait." A few other teams are not far behind. Many others had such a great couple of days, they have a leisurely breakfast and head out around 8 am.
Shad and Josh find plenty of elephants, but no lions. They are the only team to spot a hyena, and almost swarmed by a community of mongoose. George and Eric stumble upon the same elephant family as Tim and Vivian, and are also threatened by mama elephant. Video to come. All of us see plenty of game throughout the day. And are mesmerized by the beauty of the savannah.
We all trickle into Camp Site 1 at Ishasha. The campsite is on the river with lots of hippos snorting and calling to each other, with the occasional fight. 100 meters away, on the other bank of the river, is the Democratic Republic of the Congo. Ed has a huge inflatable mattress for his sleeping comfort, and we threaten to put him on it and push him across to the Congo.
We set up our tents, and settle in. Tim, Vivian and Terry help me prepare dinner. We boil water, measure as carefully as we can with plastic cups and pour into bags of prepared meals we brought from REI (recreational equipment corp) in the states. On the menu is Beef Stroganoff, Lasagna and Mac & Cheese. It is delicious, and Terry is a great host to all the guest.
Just after dark, as we were lounging around the fire, we see the guard running with a flashlight seeming to be shooing something away. A hippo has come out of the water and is crossing through our campsite. The shooing does not do much good, and the hippo trundles along casually. An amazing sight that caps our day.