Three Ways to Optimize and Organize Your Company's Access Control Integration
Dec 06, 2017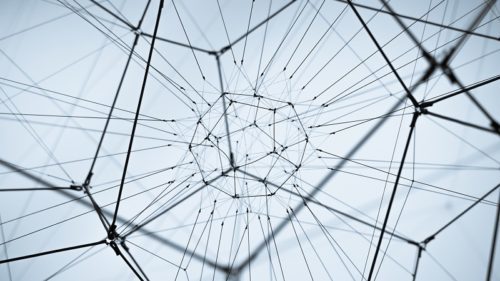 Optimization and organization of the different components of your access control and video management systems is critical in achieving a return on investment on a system that many view as a necessary evil. The structure of your company's security system is crucial to efficient business operations, as well as appropriate intellectual property and data protection. There are three ways to maximize ROI in physical security technology and integration: disciplined project implementation project and system support, performing periodic technology and preventative maintenance testing, and conducting system assessments for optimizing security operations as new technologies come to market.
PROJECT AND SYSTEM SUPPORT: STRUCTURED VALIDATION AND VERIFICATION MAKE THE DIFFERENCE
Incorporating pre-and post-installation project and system supports positively impact any system integration project. Think of it as a safety net for your integration project's success. Project managers incorporate testing, programming and commissioning of new components, which provides quality validation and verification of the component installation and associated programming to your organization. Standardization of these processes and naming structures automatically simplify the adoption and ultimately, the understanding of the system by the security operations end users.
This type of support is standard for the initiation of most projects and provides a solid structured security platform that can be expanded and built on over time as technologies change. Maintaining the operational efficiency of this platform is key to reducing service and operational costs. One way to maintain the long term operations efficiency of your system is to have a dedicated embedded application engineer, either at your offices or remotely depending on your company's preferences and capabilities. This role focuses on ensuring that internal security resources are available, components are operating effectively, and data is being managed as time progresses and your business grows. This also provides the operations team with access to an expert who can advise on the most effective methodology for integration of new or ongoing projects, as well as recommend customized solutions specific to your company and your timelines. In addition, an embedded application engineer has open access to industry and product experts that can provide specific product and industry advise on how to resolve issues and integrate systems into the existing infrastructure. This knowledge pool is a business differentiator to organizations whose core business is not security.
Another benefit that system support provides is training. New systems can be a difficult transition for operations based personnel depending on changes made from the previous system. An experienced integration provider can offer employee training to your company with focused models based on your company's training needs.
TESTING, TESTING, TESTING: TECHNOLOGY AND PREVENTATIVE MAINTENANCE
In order to ensure that your system is fully operational during critical or adverse events, the periodic implementation of preventative maintenance testing (PMT) is not only a Security Operations Center (SOC) and industry standard, but helps to identify issues, allowing for system tweaks that guarantee your operations group have the best information available to them when these events occur. PMT is a proactive approach to system maintenance and optimization. Every device is tested, cataloged and documented in a detailed report, and this report provides evidence to your organization, auditors or certification bodies, that your system is running to an industry standard.
EXPERT CONSULTATION AND ASSESSMENT FOR MAXIMUM EFFICIENCY & EFFICACY
The final piece to maximizing your access control and physical security investment is consultation and assessment. Most companies do not have the resources to employ access control system experts, nor do they need them on staff 24/7. Consultation is the best way to reap the benefits of expert knowledge without a large financial investment.
Consultants advise on software system design, architecture, and general integration projects including deployment sequence with timelines. An integrator that provides consultation services can provide your company with naming conventions that work internationally, as well as cross-system if your company uses more than one access control for different locations. Consistent naming conventions for devices across all locations and security systems mean quicker and more accurate responses to events. Disaster recovery, business continuity planning and security operations consultation are also beneficial supplemental services.
An integral part of consulting is assessment. System assessments or audits include system configuration, compliance, system security, and system performance improvement documentation. Results from these assessments enable business owners to make educated decisions about upgrades and integration as part of upgrades when required to leverage industry technology advancements. These assessments will further optimize your systems, allow you to identify and mitigate risks and ensure your systems are running smoothly.
Stay tuned to northlandcontrols.com/blog for more information on maximizing the return on your physical security investment.