The Path from Pothara to Kokar: Day 5
By George Gemmill, Oct 23, 2018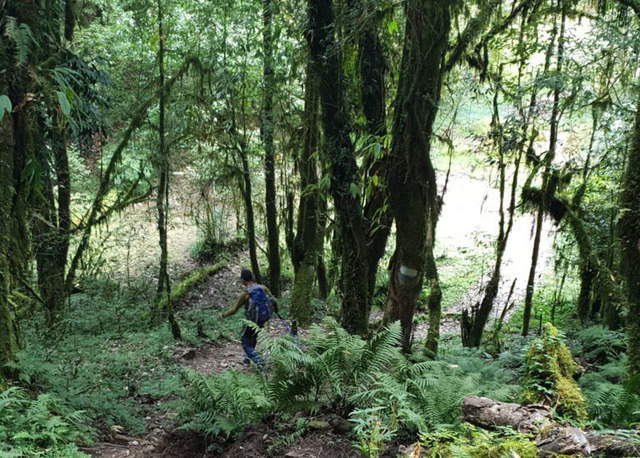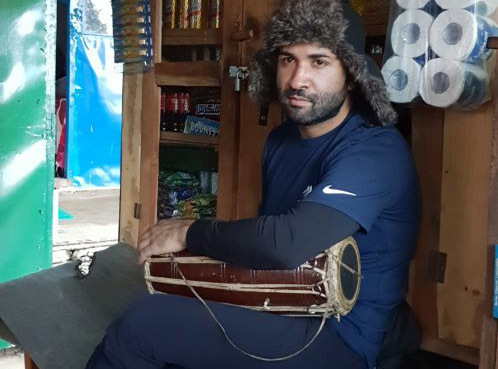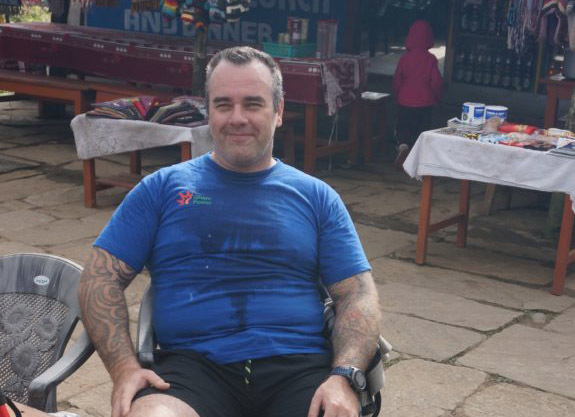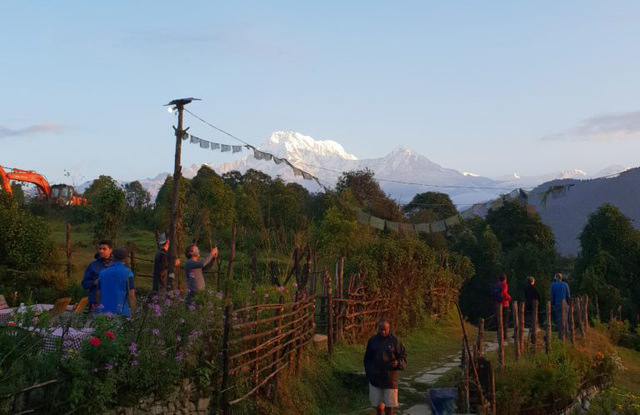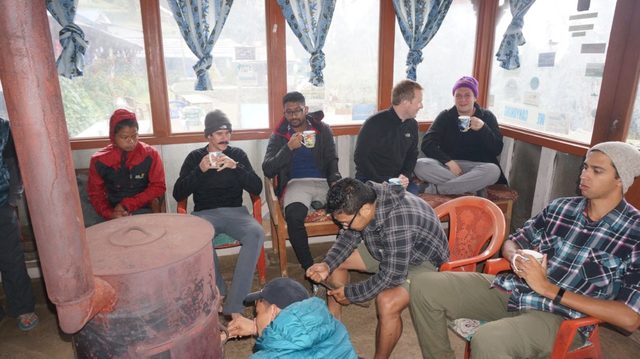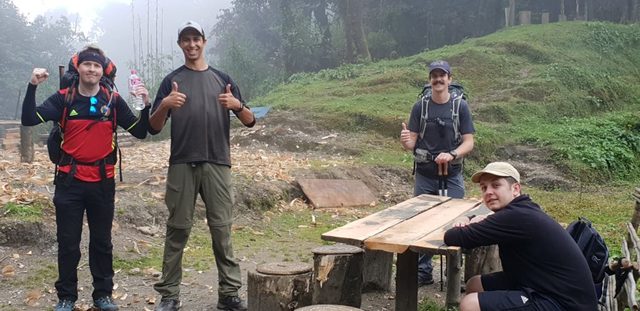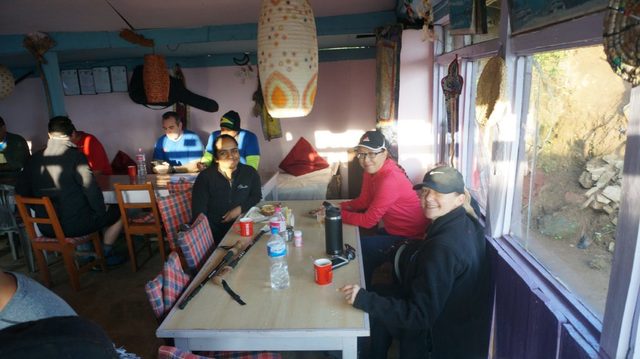 10 October 2018 | Day 5 | Mardi Himal Trek: Pothara to Kokar
Fresh from our rest overnight, we woke at about 7am this morning. Local Nepali mountain breakfast was consumed: Nepali bread, eggs, potatoes, or for some like Mo and Rahat – chocolate pancakes!
We gathered for the morning briefing, from which the groups were refined based on the pace we each took the night before. Guides from the Beyul team were assigned. My group, consisting of the two Daves (Fortune and Skeber), Matt Rumsby and myself had Roshan as a guide to start with and he proved to be very knowledgeable for local context and for more general questions on life in Nepal.
We hiked from Pothara up to Kokar (Forest Camp) where we would be spending our evening. This was approximately a five-hour hike for most and saw us going through the jungle, over naturally made paths as opposed to man-made steps in the earth.
Along the way we did have opportunities to over-lap as we stopped for tea breaks and noodles allowing each group to catch up to the others.
Once at Forest Camp, we recognised that a hot water shower was an option, so we made the most of this in a first come, first serve basis. Forest Camp consisted of two hotels so there was a bit of a divide as the whole group halved between each hotel (approximately 20m apart).
On one side you had Matt Rumsby leading a largely EMEA based team in a word association game, in the other you had a mostly US based team chatting away with Mo banging on the local drums in the background, much to the local porters' amusement.
Eventually we were served up the local Dal Bhaat and ate this quickly, knowing that we needed to get an early night as we would be up at 6am. A little more on Daal Bhaat… Dal- lentils, Bhat- cooked rice, is a local dish and is normally served with curried seasonal vegetables. It becomes one of your best friends on such a mountain expedition and is something the locals swear by.
Our only obstacle to a good night of sleep was a group of French guys and their boom box. I ended up stepping in to put an end to this, as it was between me or Shad to do the honours on that one. Onto high camp tomorrow!