Smart Building And Advanced Security Technologies Featured in IFMA Silicon Valley Panel
May 26, 2016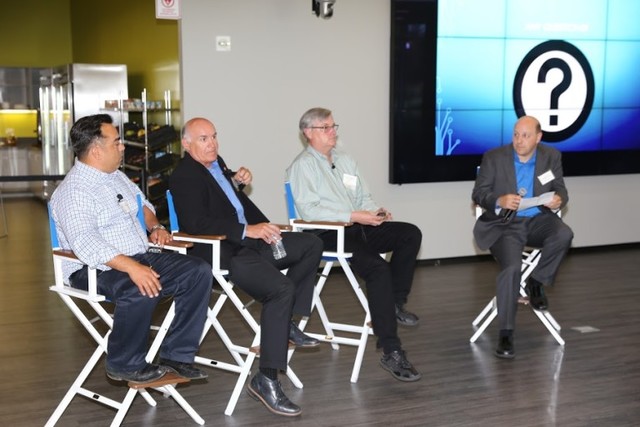 Last night attendees gathered at Rocket Fuel to discuss the latest smart building platforms and developments in security technologies–but not before stopping in the parking lot to visit with two robots from Knightscope.
A panel moderated by Jonathan Leder, Facility Manager, Oracle included Chris Weber, Chief Engineer of at Oracle, Guy Morgante, President of Managed Services at Northland Controls, and Kirk Thompson, Director of Real Estate and Facilities at Rocket Fuel. Weber discussed leveraging existing infrastructure like building meters and operating systems and integrating them into Smart Building platforms to achieve high performance operations. This process will yield savings in electrical and gas consumption as well as reduce the building's carbon foot print.
Morgante discussed cutting edge features in current security systems including mobile access control, facial recognition technology, remote global security operation centers and autonomous data machines (robots) that patrol and monitor areas while enhancing security presence. He also discussed the basics in any security program.
Thompson offered a case study on the installation process of a lighting control system throughout the Rocket Fuel building and the energy it has saved.