Pierre Trapanese on The Other SaaS: Security as a Service
Jul 17, 2017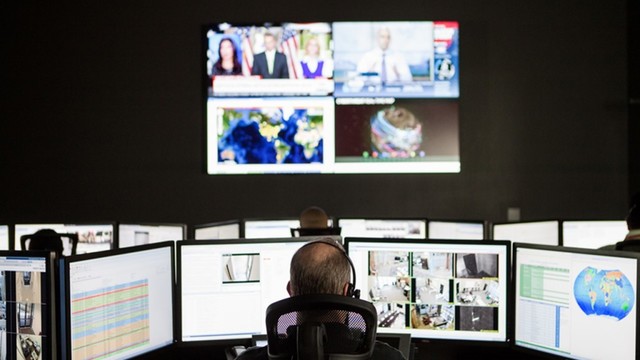 Software as a Service, or SaaS, is entering its teenage years in the corporate world, middle-aged by tech standards. This computing paradigm has largely replaced the "on premise" delivery model and has delivered enormous efficiencies to software vendors and businesses alike. Lower costs for both parties, better quality of product, and speedier innovations are just a few of the benefits gained by the ecosystem of software companies and their customers. But, these kinds of benefits aren't being delivered just in the software realm. There is a new SaaS emerging for businesses- Security as a Service.
With the proliferation of smarter and more connected security and communications devices delivering IP-based, hi def quality video, coupled with ubiquitous global networks, the opportunity exists now for any enterprise to provide a world-class level of physical security on their properties that just a few years ago was reserved for the largest of companies willing to spend millions on costly infrastructure.
Just as a Software as a Service proved that you don't need to be 100% dependent on IT to procure and deliver critical business systems, the advent of Security as a Service is proving that you don't need to be 100% dependent on your facilities department to deliver high quality security services. Does this mean you can get rid of your entire physical security department? Of course not. Just as SaaS has proven to be an enabler for IT, freeing up costly IT resources to focus on value-added activities, Security as a Service is freeing up facilities and security departments to provide higher valued services- at a lower cost. So how does this work?
At Northland Controls, we have worked with small, medium and large enterprises as their trusted systems integrator for more than 10 years. We've designed and installed sophisticated access control and monitoring systems for high-growth start ups all the way up to global companies with more employees than some countries have citizens. But just as in the old days of enterprise software, once we installed the system, it's up to the customer to provide the care, love and feeding to make it useful. This means setting up costly GSOCs manned by in-house or outsourced employees operating 24×7.
With this experience under our belts, and based on customer demand, we decided three years ago to provide the last mile of value in the security spectrum and we call it Northland Managed Services. NMS is not your father's (or mother's) monitoring service. With NMS, we are going way beyond traditional incident management. We are delivering event management best practices on a global basis that is leveraging the incredible capabilities that the physical systems enable. We are providing best practices policies and procedures that would make even the toughest of auditors smile. And, we are delivering the service at an affordable price point for any sized business. So, now, any company can have enterprise-level security and a virtual GSOC on the same quality level as the largest of global companies.
The demands for companies to provide safe and secure environments for their employees, while protecting corporate assets, are ever-increasing. Stories abound about sensitive corporate assets being compromised, both in the physical and cyber world. And, while we live in a world where security issues are increasing and have become a board-level issue, you don't need to break your security budget on unnecessary overhead. Just as the benefits of Software as a Service are clear, so to will the benefits of this second SaaS- Security as a Service- prove themselves. Give us a call to learn more about how our diverse set of customers are receiving world-class security and event management services at a price point that will fit into any company's budget.