Nothing Mini About It: 2017 Northland Tech Mini-Challenge to Ethiopia
Oct 11, 2017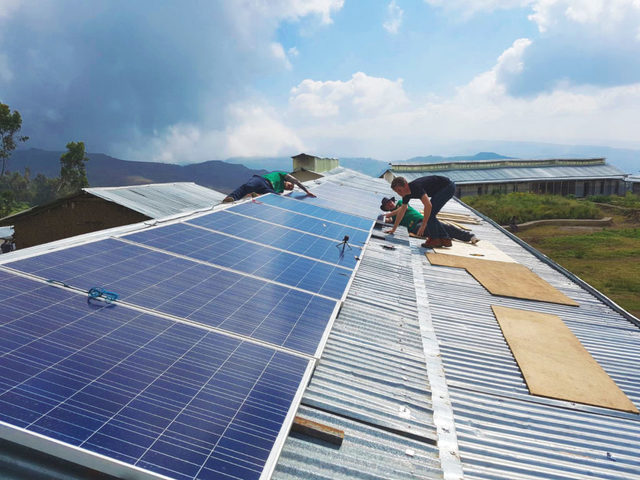 Northland East Africa Challenge Inspired Us to Do More
I saw the email exchanges with James coming through: "The road was washed out, I'm not sure how we will get the equipment to the school. The 4x4s won't make it the last few kilometers." Someone responds, "I think we can arrange for donkeys to carry it." Another writes back, "Don't worry, I've asked the community to fix the road a bit more, we'll get the 4x4s through. No need for donkeys." I smiled to myself, as this is precisely why we embark on our Challenges.
This Friday, 8 Northlanders will embark on a mini-Challenge to install a solar array for a school located deep in the Simien Mountains. Led by seasoned-Challenger James Kendall, we assembled an intrepid team of technicians consisting of Andrew Galinato, Ayman Elmi, David Hinton, Aleh Karahin, Christian Corpuz, Andrew Sangster and Josh Taft-Sheeran. This is a great group of guys who know how to get stuff done in both the States and the UK for extremely demanding clients. But how will they adapt to the unknown conditions of the Simien Mountains? What will they learn from the community? And how will it make us all the better for it?
To organize this Challenge, we teamed up with the African Wildlife Foundation's "Classroom Africa" program and GRID Alternatives. The Classroom Africa initiative provides primary schools in rural communities with high-quality education, supplemental conservation education opportunities, and educational resources in exchange for a significant conservation commitment from the community. We joined forces with GRID Alternatives to provide us expertise in the design and sourcing of the solar array. We hope this to be one of many future collaborations with these world-class organizations.
I look forward to hearing about the adventures and misadventures of the Ethiopia Tech Challenge 2017. We will provide more reports from the field as communications permit. Best wishes to the team!
Pierre