Northland, Laying an Evergreen Foundation
By Pierre Trapanese, Oct 03, 2018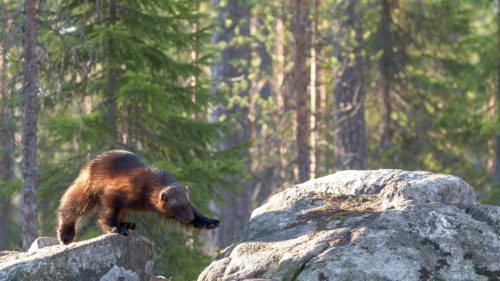 I struggled over a dozen years to start a company. Even when I had nothing but a business plan, the one recurring question was, "What is your exit strategy?" Now, a dozen years into a prospering company, I am asked the same question. I love what I do. I don't have a desire to "take the chips off the table." But it is much more than that. It is about building a hundred-year company. Something that is Built to Last*.
As we have grown, broken through inflection points, and grown some more, I am consumed by our vision, our company, our marketplace, our people, our culture, and simply getting things done. I look around on occasion, put my finger in the air to make sure we are still heading in the right direction, and then get back to work.
Many Northlanders and I have attended and met wonderful people at conferences like Great Places to Work and Conscious Capitalism. Inspiring, reassuring and great for working on aspects of our business. Still, I was missing the specific how-to of ensuring the corporate and financial governance of the company would carry it through many generations of Northlanders. As well as ways to not only ensure Northland would last a long time, but it would retain its innovative and can-do edge.
So, it was a bit of a surprise when someone introduced me to the Evergreen movement. And that hundreds, if not thousands, of other companies were looking to do the same thing. The Tugboat Institute put a name to what people had already been doing for hundreds of years: Building lasting companies.
It has been great getting to know like-minded CEOs in it for their organization's long-run. Great to commiserate with founding CEOs. Even more insightful is hearing from people 5, 6 or 7 generations in, explaining what it is like being responsible for a legacy—but, more importantly to me, what they wished the previous generations would have done and put in place. It is like going forward in time, figuring out what I should have done, and then going back and doing it. Challenging and fun!
We still have to work in a constantly-changing, evermore-demanding environment, against well-funded competitors in a quickly consolidating industry. We will make mistakes, and we may fail. If we do, we will have left it all on the field. But I don't believe we will. I have been around long enough to have seen the turmoil caused by the leveraged buyout and dot-com economies. Lots of great companies in both, only to be consumed and brought to a halt at the exit, or soon thereafter. Not all, but many.
Northland and I have a great many stresses, but the ability to focus on the long-term while being enmeshed in the here-and-now gives me great solace. It gives me the peace of mind and the time to do whatever it takes to overcome hurdles. When I am approached and congratulated on how much we have accomplished, I wonder if they can't see that we have just finished digging a big hole and laid a few foundation rocks. And I very much look forward to laying rock upon rock for a foundation to a structure that will outlive us all. I wish I could come back 7 generations from now and see what it looks like. In the meantime, I look forward to meeting more Evergreen companies 7 generations in, and imagining what it took to get here.