Monkeying Around Kathmandu: Day 11
By George Gemmill, Oct 31, 2018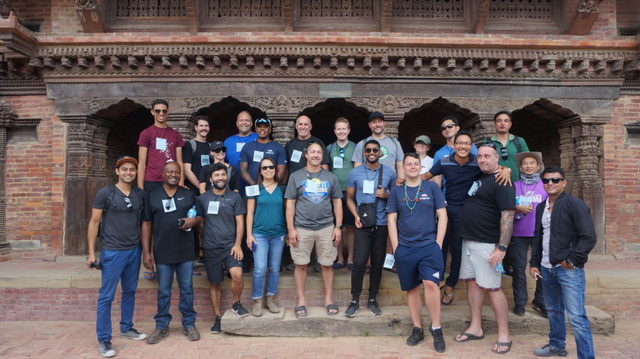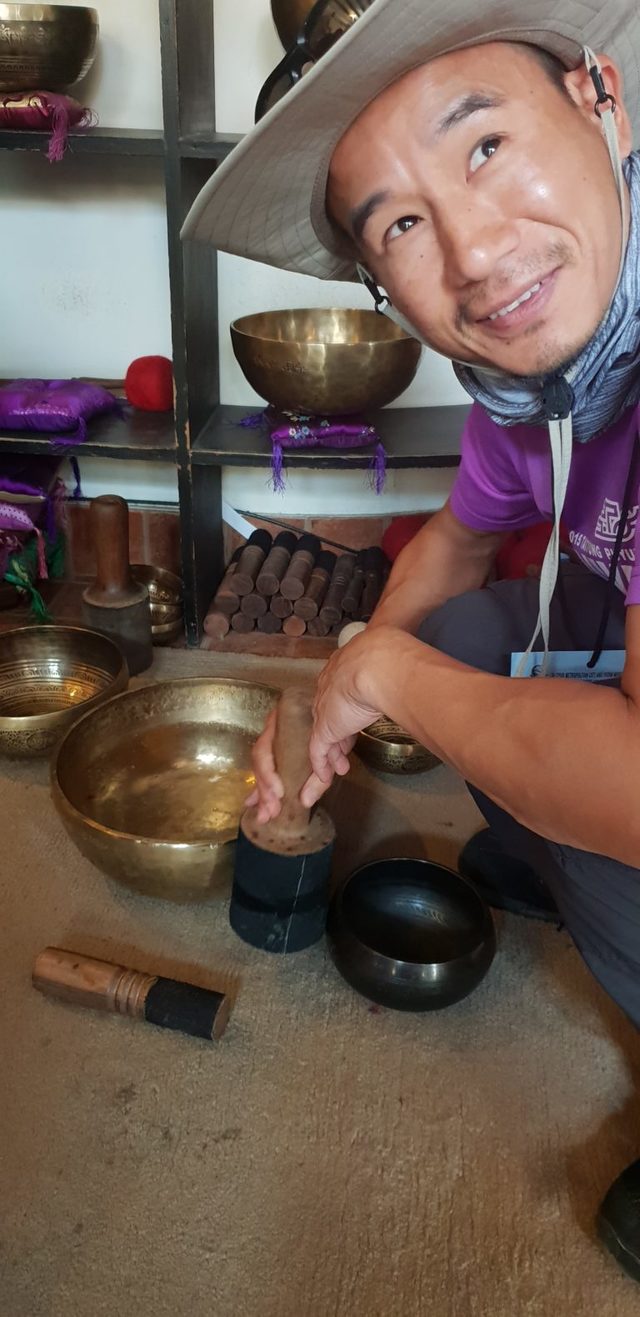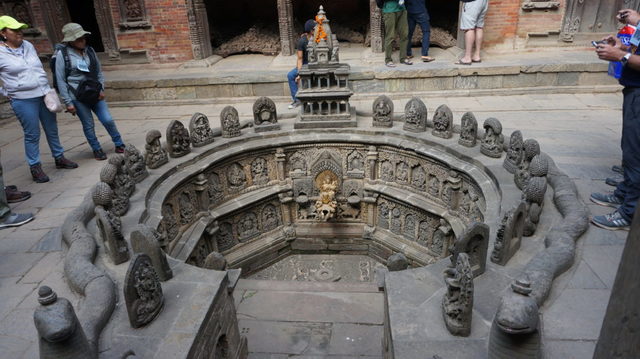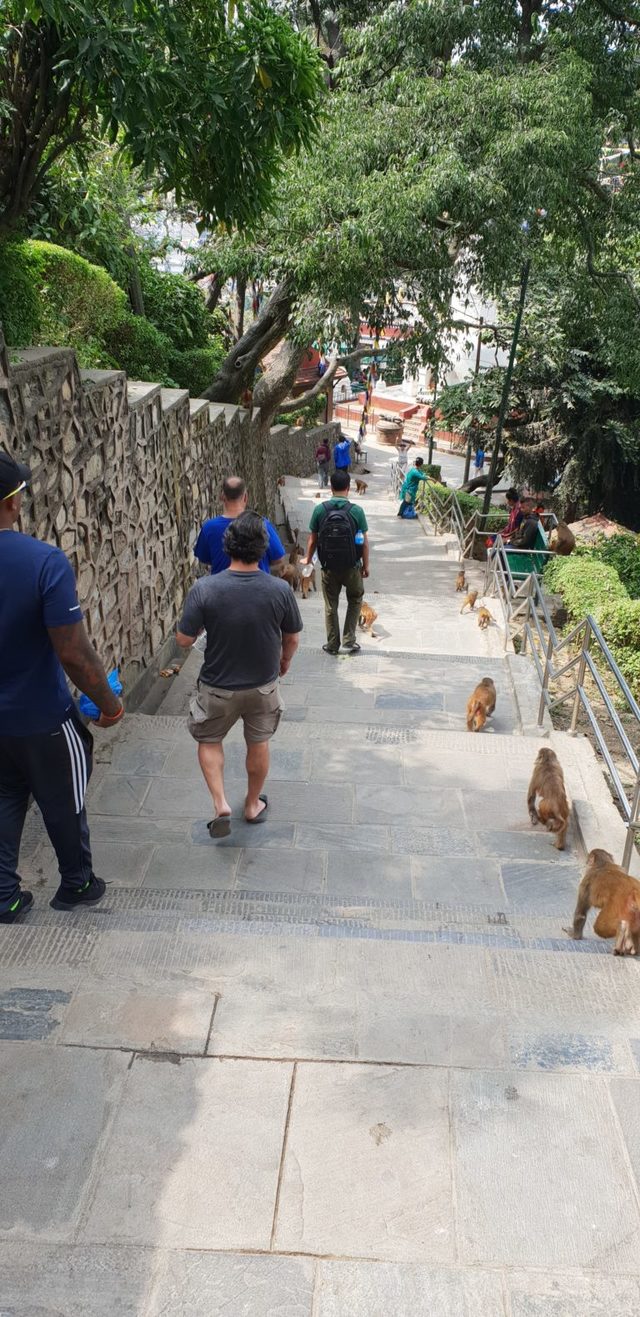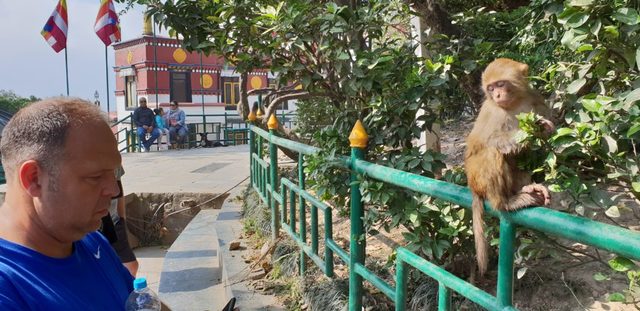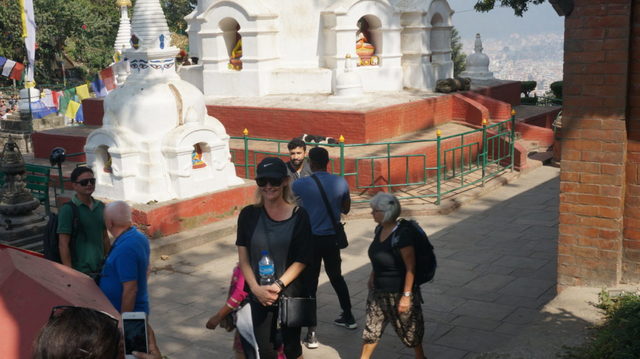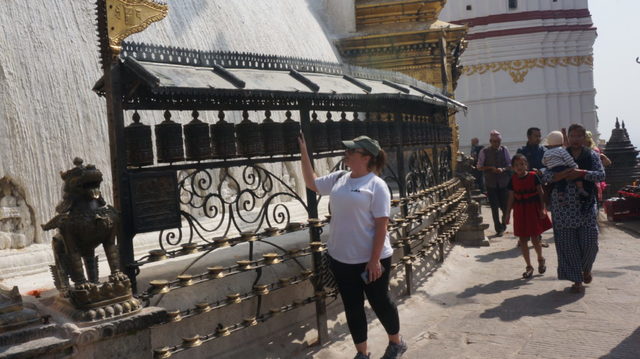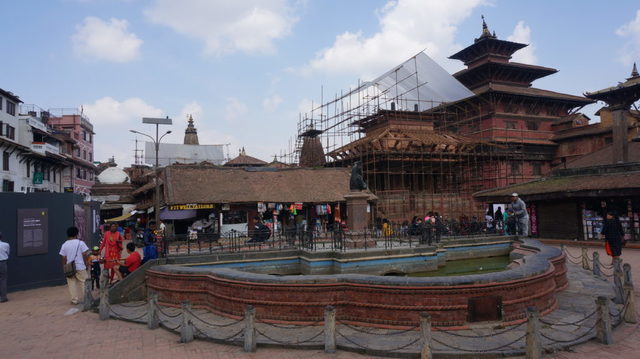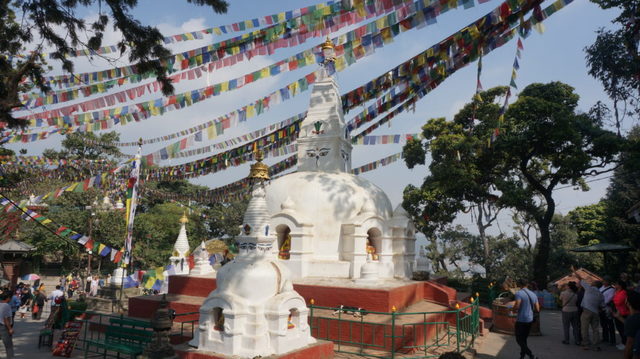 16 October 2018 | Day 11 | Kathmandu
Today is our final full day and night together as a group. We've all been eagerly anticipating today, as we will be visiting the Monkey Temple in Kathmandu.
For those who do not know, the Monkey Temple is a temple in the middle of Kathmandu that is home to a group of resident monkeys. These monkeys are small and are not to be trusted, as we later found out. Upon arrival, we began our visit by throwing coins that were kindly provided by Prabhat into the wishing well. The aim was to get the coins into a pot at the foot of the statue that was in the middle of the well. Not many succeeded here.
Afterwards we began to climb up towards the summit of the monkey temple where the Buddhist "Swayambhunath" monument stands. For those that have seen the Marvel film Doctor Strange, this is one of the filming locations (along with Patan Palace, which I'll get to in a moment). Once at Swayambhunath, we took an opportunity to spin the prayer wheels clock-wise, in the Buddhist fashion, and barter with the locals for more souvenirs in the nearby market stalls and shops.
While all this was going on, we were surrounded by more than our fair share of monkeys, and Rahat managed to capture a tussle between a monkey and a woman over her handbag. The monkey won and took off with her belongings! As previously stated, they aren't to be trusted.
We then visited an art studio within the temple for more cultural insight. We learned how to spot authentic Nepali art and identify whether paintings were created by students, semi-pro's, grandmasters or professors based on the level of detail. For me, it was interesting to learn about some of the Buddhist principles associated with the paintings we saw, and to also learn that the professors (top level artists) paint with a single-haired brush. It can take up to 5 years to complete a given piece artwork on an A4 sized canvas! We then walked further around the monkey temple, where Beree became the next monkey victim. After being accosted by one, she reluctantly was forced to hand-over her bottle of Coke!
Eventually we left and made our way to Bibek's hometown of Patan. This place is probably best known for Durbar Square and Patan Palace, which has been featured in a few films as it is quite stunning. We toured the town with a local guide and had a chance to explore the palace. The Nepali-Hindu Dashain festival was going on, so it was interesting to see activity happening at the palace. Just for a bit of trivia about Nepali festivals: Nepal does not celebrate the festivals of any single, given religion. Instead, festivals for multiple religions are celebrated, which I think is a good thing.
After exploring the town and Patan Palace, we visited a local meditation bowl maker for a bit more local culture. For those of you that do yoga, you might have come across these meditation bowls before. They are large metal bowls that once struck, vibrate heavily. You can feel these vibrations and they are used for medicinal/healing purposes. We learned that the bowls are made under moonlight and are an alloy made up of seven metals. It's probably fair to say we all enjoyed the experience, as we were all treated to back massages. Most of us probably would have bought a bowl, but unfortunately the price tag on this commodity was a little too high and some voiced concern that their spouses may end up using it as a fruit bowl.
Lunch then ensued, followed by some free time back at the hotel before we later met up for the "last supper". Many people used their free time to collect souvenirs in town before their flights the next day.
We met together with the Beyul team at a local bar in Kathmandu, and Guy led the tributes, awarded prizes and we all watched a very well-done, summary video completed by the Beyul team. The video served as a great reminder of our accomplishments on this trip.
After dinner we learned that Kathmandu is unfortunately a little quieter at night during the festival period, but that did not stop most of us from heading out together into town for one last night of live Nepali music and great company. It will be sad to see people heading home tomorrow. On the upside, we all made great memories and have great stories to tell, as we were reminded this evening.