Key Considerations When Transitioning to Mobile Credentials
Aug 08, 2023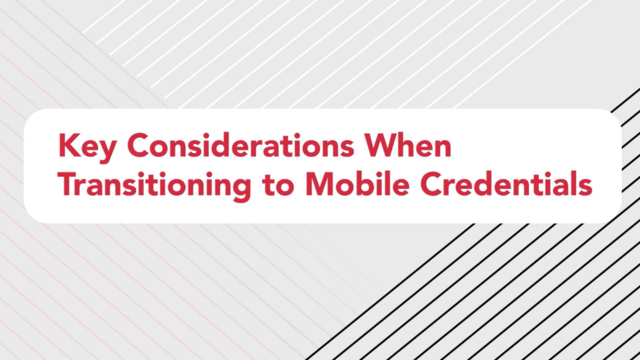 This video series walks companies considering moving to mobile credentials through key considerations.
Mobile credentials may sound like a good solution, but they may not be the right fit for every company. Check out what Global Director of Design and Consulting, Danny Chung, has to say about the key considerations anyone looking to implement mobile credentials should understand.
For more information about mobile credentials, please download our whitepaper: Mobile Credentials: Are They the Right Fit for Your Company?
You can also watch our Everything You Need to Know About Mobile Credentials Video series here