Kathmandu Day 1: Gosaikunda 2018
By George Gemmill, Oct 05, 2018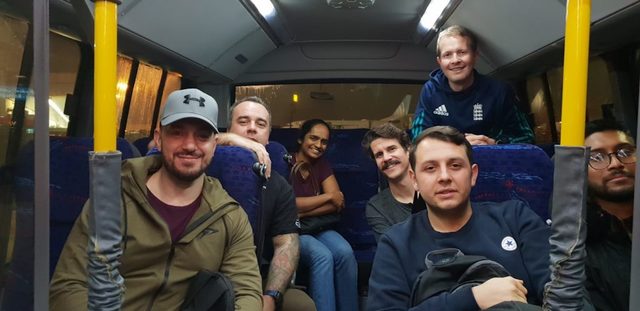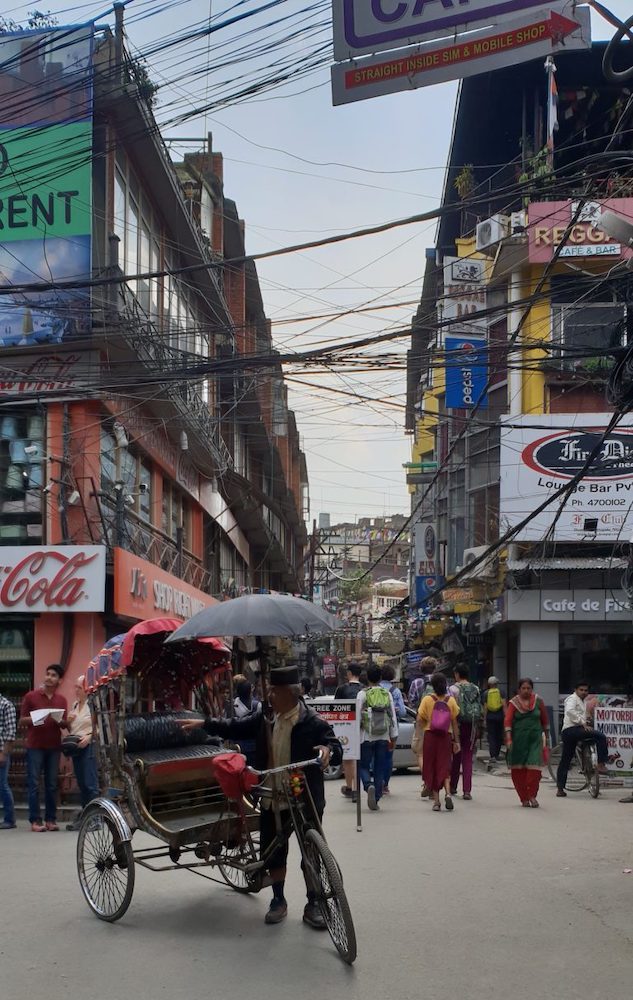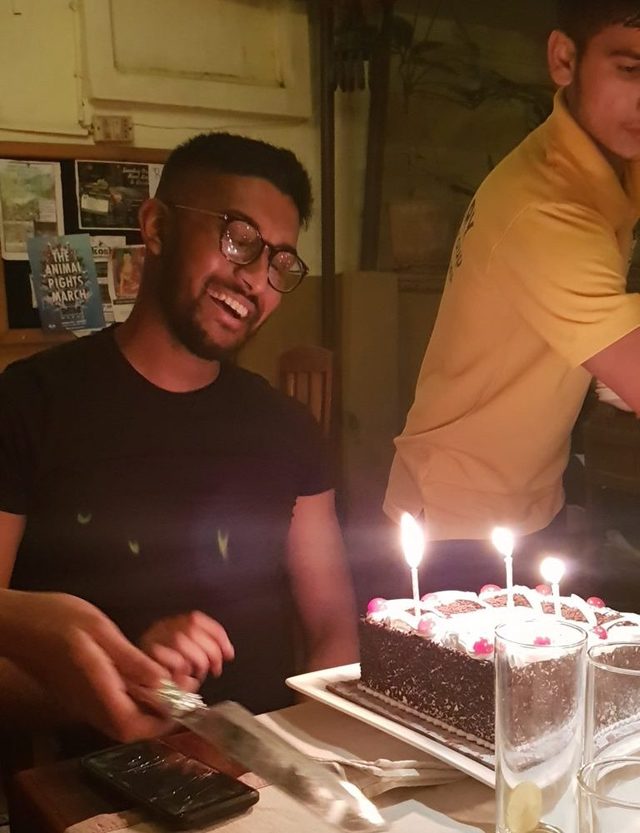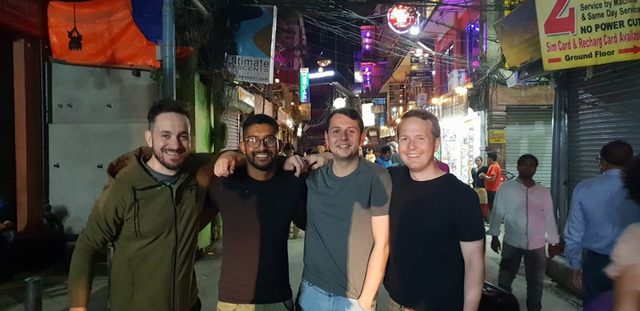 After 10 hours in the air with one stop-over in between, we, the EMEA team only at this point, land in Kathmandu.
Upon arrival we were greeted by Stephanie and Khadak, representatives of our charitable partner, GRID Alternatives, as well as Prabhat, Roshan, Ganga and other members of the Beyul Treks team. We were all pretty exhausted and headed straight to our hotel.
Tiredness however, did not seem to prevent the majority of the EMEA team finding their way to the bar outside.
The hotel we were in was a pit stop in effect, but even for one night it was a good ice breaker for us: serene, a paradise garden in the very centre of town amongst all the best bars and shops. Matt, Terry, Dave Skeber and I set out to test the bartering skills of the locals.
Later on, we caught up with others for lunch and tried out local delicacies, infused with regional spices and were amazing.
Some of us (myself and Matt) took a tactical nap but the rest (Jamie, Nasfa, Rahat, Skeber and Terry) went out to the shops again.
We met up at 7pm as had been agreed upon earlier, except for Skeber and Terry who conked out, and headed through town for our evening meal. Kathmandu was amazing during the day but felt even better at night. Before coming I had been expecting smog, high humidity and therefore uncomfortable conditions, but the truth was conditions were great, not too hot or cold, and the air was pretty clean.
This was our second meal outdoors, but this time with a twist! The locals had noticed when taking copies of our passports that Rahat had completed another orbit of the earth – he turned 24 today. A large cake was presented to him, a nice surprise, although the cake had magical candles which kept returning from the dead. He blew them out 10 times and they kept coming back, even when Jamie Vacca doused one in water, it lit back up after a few seconds! Further to this it was suggested we have a glass of the local spirit in light of Rahat's birthday. A sort of quadruple shot appeared with "raksi" in it. Raksi, we found out, is a 40% alcohol rice wine and nobody looked to be in a great state after consuming it! That being said, we embraced it and learnt a lesson!
We then headed back to the hotel. Nasfa was tired and headed to get some deserved shut eye, but myself, Jamie, Matt and Rahat had other reasons for staying up. It was 10pm local time, 5 hours ahead of the UK time zone. That meant the late kick off in the premier league was happening in 30 minutes! It just so happened the match was between Rahat's team, Manchester United, and my team, Newcastle United. As the birthday boy, Rahat declared the night wasn't quite over and we headed out to find a local sports bar. In doing so we uncovered something else about the city.
Kathmandu is built upwards, so much so that you have layers of buildings. There doesn't seem to be many back streets or alleyways. Instead these "alleyways" seem to be stairs to other parts of the building. We climbed some stairs above shops on the first floor, passed the entrance to a nightclub on the second floor, and arrived at the sports bar on the third floor. Different, but very cool.
The short story for the remainder of the night was that Rahat and I held a wager whereby the losing team's fan would have to endure another raksi at the end of the match. Rahat's team came back to win. He had a great evening, as did the rest of us. We were all eager for what was to follow, and to meet up with the other regions in the morning. With that, day one was done.