Jumping in With Both Feet: Manyara Ranch Challenge Days 1 & 2
By Leo Pulido, Jun 26, 2018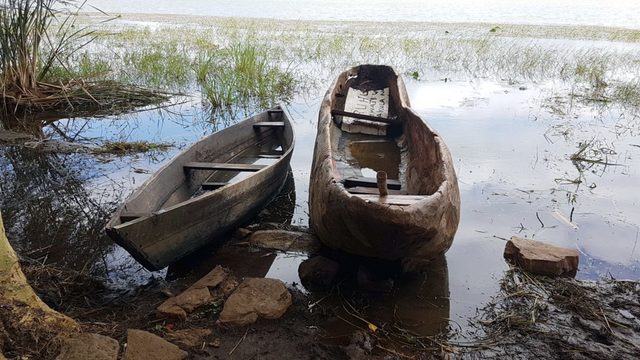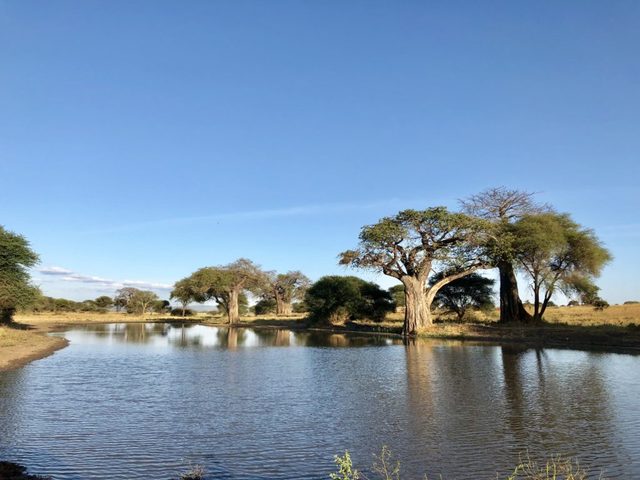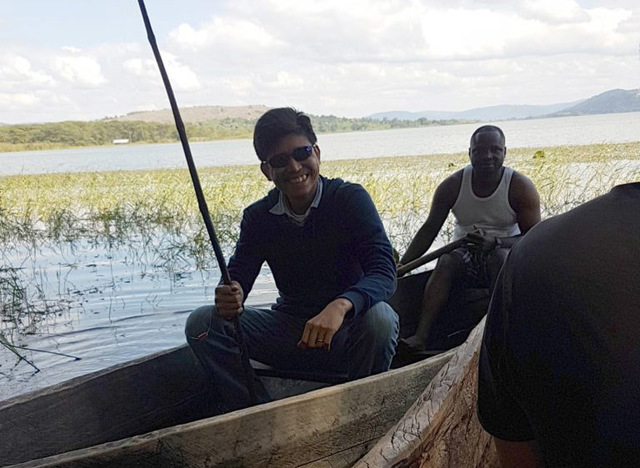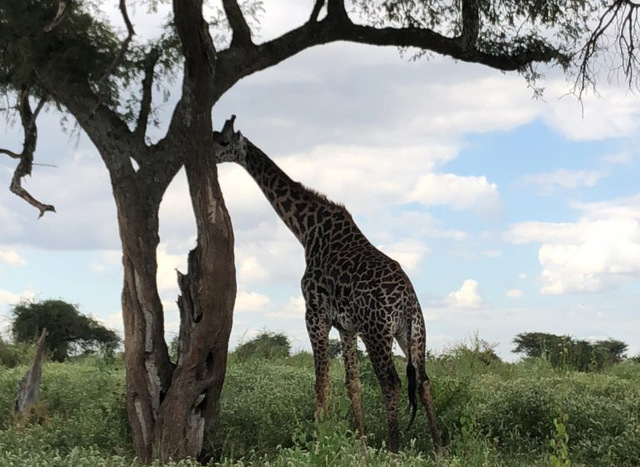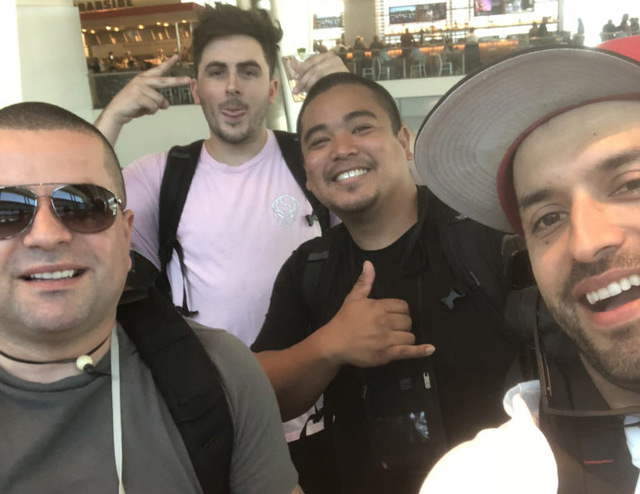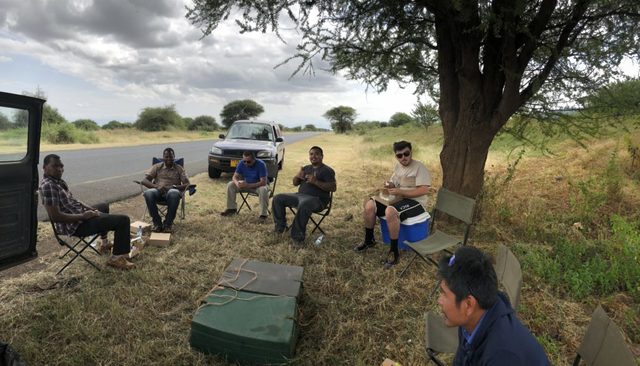 Our Challengers set off on Saturday, making their way to Manyara Ranch to complete a solar installation at one of the remote rangers' stations, with a few adventures thrown in for good measure. Their journey, narrated by Challenger Leo Pulido, began as any adventure does- with pre-trip jitters and excitement of what's to come…
As day one approaches, I realize how far we need to travel and suddenly become nostalgic, beginning to miss my family, especially my little girl.
At 10:30 pm we arrive at the lodge. We were received with gratitude and kindness. The host prepared our rooms, and I was pleasantly surprised at how cozy and comfortable the sleeping arrangements were. Paul said, "It's even cozier when you close the mosquito netting." I was very pleased to learn my partner Nanda is a quiet sleeper, and I got great sleep.
Day 1:
Our Day One destination is Tarangire National Park and as our host said there is a lot of curiosity in the bush! We heard roosters crowing, but the sun was nowhere to be seen due to the weather being slightly overcast with light showers. We met in the dining area for a self-serve breakfast of scrambled eggs, bacon and banana bread with coffee. A bit of our own primate entertainment and off we went to the next destination. We made a run for beer and snacks. The plan was to pick up lunch and have a picnic overlooking a watering hole, as this is where many animals, especially lions gather to re-hydrate. We quickly learned that although our guides speak English, there was still an understanding barrier. As a result, we drove around for a few hours getting sidetracked due to all the animals we spotted along the way. We saw a heard of zebras, quite majestic looking creatures, while an elegant elephant flapped his ears hello, and a family of giraffes were getting their little calf his late afternoon meal.
We arrived at the picnic location. I began to scout the area, thinking that we could find a place to purchase food. That was not the case. We all quickly realized what we need to do, and Paul Wright took the initiative to begin preparing food. Andrew and Paul W. brought bread rolls and hot dogs, while Ryan and Paul Carter chowed down on some ham and cheese sandwiches. We all shared our rations, and created a round table of fine folks and an English/American spread for lunch.
At 6:30pm, the sun had said its goodbyes and began to descend, leaving beautiful orange and red brush strokes in the sky. We pitched our tents and once again, and Paul W., who I've renamed "Master Chef", began to set up for dinner. Boiled water was the main ingredient, and I was pleasantly surprised as I have never imagined that freeze-dried meals could be that good. Ryan stepped in and saved the day with some hot sauce he brought. Once dinner was over and the fellows dimmed their head lamps, the stars lit up the sky. At that moment, I mentally checked a box on my bucket list. I tried to capture it with a few different cameras, and then thought to myself: I'll keep this one. I am not sharing. It's a "must" experience. No picture can justify the beauty of an African night sky.
Day 2:
This morning was not off to a great start as I felt a bit nauseous. My sleep was limited- the roaring sounds of the "Northland Bears" kept me up all night. Master Chef was promptly on deck for breakfast with water boiling for our Tanzania store bought rations as the rest of us got things loaded up. Lions, no tigers, and us bears, oh my! Nanda took on the driving task as I rested and began to feel a bit better. I drank electrolytes and some local coffee.
First stop on our journey we spotted a lions' den. At first, we saw the beautiful lioness, then her cubs as they became curious and peeked their heads out. Points for our team. I believe we all got a picture, but I got a really close shot through binoculars and my iPhone. We captured the entire pride… except for the lazy male lion.
Next up is Babati Lake, a beautiful site to see. A hippo emerged from the water to say hello. The plan was to get on a boat and fish with a few locals. Much to my surprise the boat they brought around was a hand carved tree trunk. To me it looked like a piece of art, something that belonged in a museum and not on an actual lake.
I instantly pictured myself on the canoe tipping over. A small voice in my head said "pass". Both Paul's, Andrew, and Nanda were fearless. Nanda looked as if that was his realm. He looked very comfortable.
Andrew always has a smile on his face, so I couldn't tell what he was thinking. Ryan, Alonso, and I stayed back in case our teammates needed rescuing and of course we had to make sure the beers were cold when they returned. It wasn't long before they came back around. Fishing was a dud. We wrapped up and off we went to try and spot more hippos. We made our way through to the other side of the lake. One hippo, two hippo, three hippo, four! The locals explained how the hippos have a bad, aggressive reputation. They told us that it's simply a protective instinct. They protect their young like any parent would, thus when fishermen get unknowingly close, the hippos push back aggressively. We learned that the locals also eat the hippo, but they are not hunted. When hippos fight each other, it almost always ends in a fatality. At that point, the Babati locals intervene and collect the hippo.
Winners Hotel, our stay for the night, was an excellent treat providing us with a shower and a bed. The food was not as great. So far, a bigger part of this challenge has been finding hearty meals. Earlier today we stopped for lunch, and each person had chicken half of a chicken. We learned that these were not your typical American or British chickens, but we all are embracing the local customs with respect and gratitude. At 8:00 pm, our dinner was not quite ready, and at that point we were all tired and our fatigue was beating our hunger. We quickly realized that the small hotel's kitchen was very nice but could not handle our orders and we did not end up eating until 10:00 pm.