ISC West 2021 Recap: Perspectives from a Smaller Show
By Northland Controls, Aug 05, 2021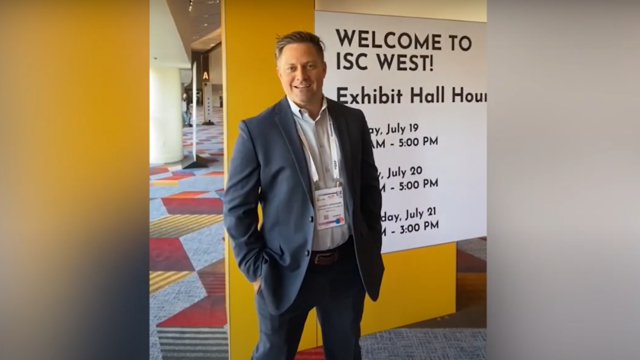 This year's ISC West gave attendees more of a small town feel than the big city vibes they are accustomed to but still brought about meaningful networking and some developing technologies.
"There were about 12,000 total attendees, including exhibitors, as opposed to 30,000 in year's past," says Northland CEO and SIA Chairman, Pierre Trapanese. "As a result," he added, "I found it much more peaceful and enjoyable walking around and talking to people but know that future shows will bounce back." The smaller atmosphere facilitated more meaningful and in-depth conversations and even allowed the Northland team to spend time, usually reserved for larger vendors and partners who simply were not permitted to travel this year, meeting and discovering emerging companies making a name for themselves at this year's show.
It was clear to see the impact that COVID-19 has had on the security industry's collaborative efforts over the past year and a half – regarding both the type of technology highlighted and also in the diminished number of new products that made their way to the floor. For a conference that is usually filled with hundreds of vendors and a slew of new innovative products, it felt as though there was less hype around the next generation of technology. However, companies in identity and asset management, touch-free and biometric access controls, and artificial intelligence still made their mark on this year's crowd.
Combining the framework and technologies needed to ensure that the right users have the right access at the right time, companies such as Soloinsight, a CloudGate access intelligence platform that allows you to connect disparate physical access control systems, made an impression on our team. The technology ties together a company's identity management platform to automate credentialing for visitors, contractors, and employees, as well as parking, space management, visitor management, and even mass communication systems. "Physical and logical identity management is something that many of our customers bring up," says Zach Henderson, Global Director of GSOCaaS, "So I believe that we could find a use case for their technology to help some of our clients challenged by disparate systems."
To further support the focus on identity management, Danny Chung, Global Director of Design and Consulting said he noticed the beginning of an industry migration towards a more unified identity management standard. "Multiple credentialing manufacturers expressed that a standard mobile credential/identity standard should be adopted," he said, "And it was great to see manufacturers who are industry competitors working together to make the technology unified and secure."
One of the companies that stood out in the biometric category was Sentry Enterprises, a manufacturer of converged biometric identification solutions. Their SentryCard combines a traditional credential with fingerprint-enabled biometrics to bring proof-positive and multi-factor authentication into a single physical asset. The use cases for this type of technology can range from high-security network access to companies transitioning to a more flexible work environment. In addition to access control solutions, the company says that its cards can also be used for passive proximity detection for things like contact tracing as COVID-19 dominates new technology implementation.
The winner of this year's SIA New Product Showcase Judge's Choice award went to Teleportivity, a QR video intercom system. "Imagine being able to install an app-like video intercom experience anywhere with just a QR code," they told securityinfowatch.com. By facilitating an intercom experience via a user's smartphone device, this technology capitalizes on the mobile-first trend for enhanced usability and simplicity for both the company and the end user. This type of technology can give a company the ability to offer an added range of self-service experiences with a tool that most people already have in their pockets without the need for additional hardware.
While AI backed systems are not new to the scene, they did have a large presence on this year's floor, giving our team a chance to try out the technology firsthand. One company that we tested out was Alcatraz.AI and their machine learning powered access control system. A past SIA New Product Showcase Judge's Choice winner, Alcatraz has "changed the way companies use access control systems by providing a touchless authentication solution, leveraging artificial intelligence and analytics to modernize their access control and physical security technology." It was a welcomed oppotunity to "register" our faces with their system to demo the product at their booth.
Additionally, while searching for technology partners in the GSOC and critical event management space, VP of Sales, Adam Groom, came across early-stage startup, HiveWatch, that uses multi-sensor resolution and machine learning to ingest, consolidate, and resolve security sensor data. When asked his thoughts on the technology, he added that his "overall takeaway is that this specific space is still extremely new and progressive, but more entrants are a positive sign."
While this year's conference didn't quite match past year's output, it was fantastic to see our vendors, partners, and even some of our fellow Northlanders for the first time in several months. "We are very much at the beginning of the next phase of product and platform development in the industry, and we are looking forward to seeing what next year's event will bring," says Pierre Trapanese. Until next year!