Coaches and Close Calls in Gorkha: Day 4
By George Gemmill, Oct 18, 2018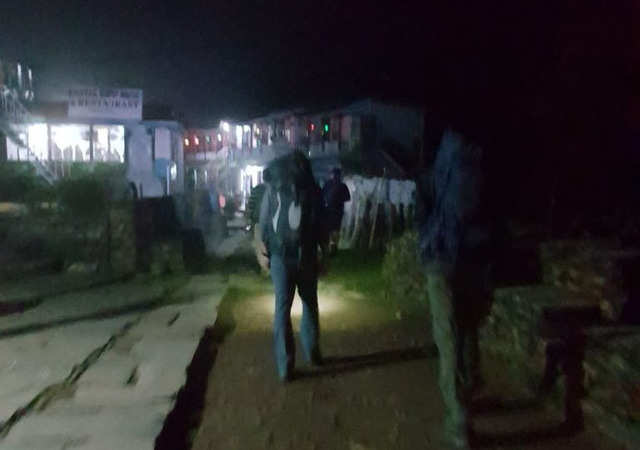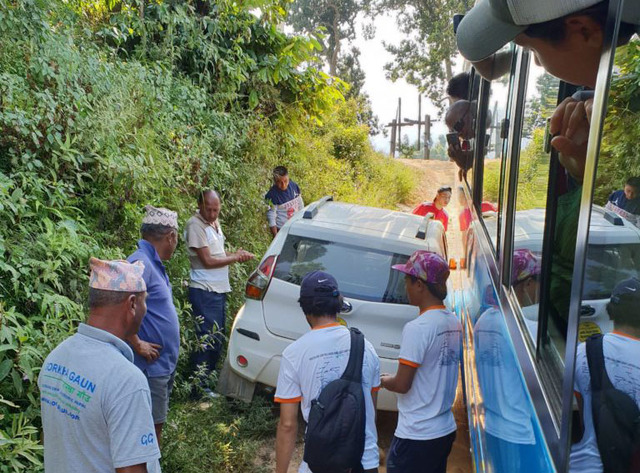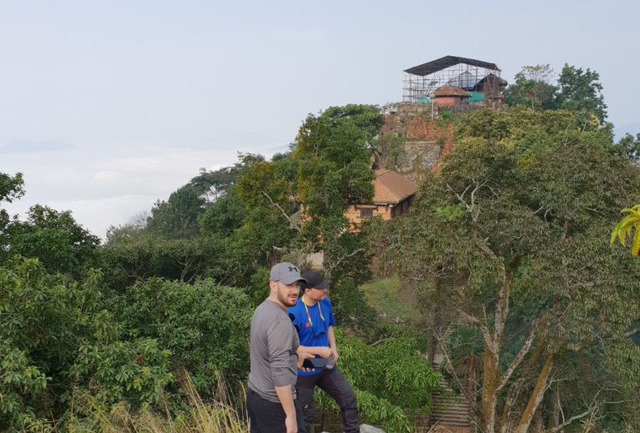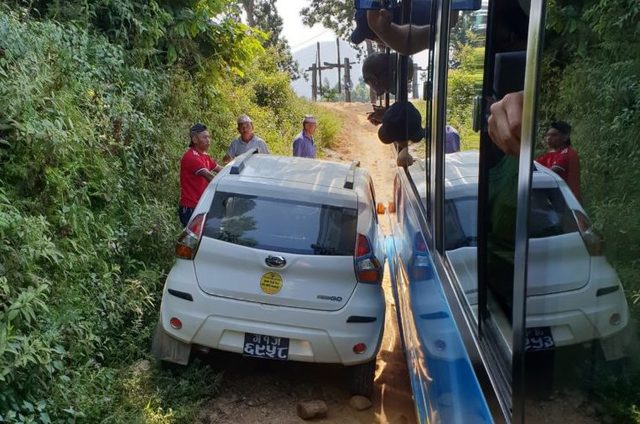 9 October 2018 | Day 4 | Gorkha
The day started with a short drive over to Gorkha. We hiked up the hill there where the monarchy of Nepal once resided (now with the monarchy disbanded the palace sits empty).
This was our first hike on the trip and it was a good lung tester. Almost all those I spoke to had noticed their diaphragms having to work a little harder than usual. In addition to this, the temperature seemed to jump from hot to cold regularly, which made it tricky to know how much to wrap up.
Once down from the hike, we boarded the bus to head back to the hotel. Once there, we had breakfast and prepared to head over to the Mardi Himal circuit – a 5-hour bus ride away.
Little did we know, we were about to be running late. As the coach left the hotel, one maverick oncoming driver tried to make a move past the coach. It was very brave, with the lane being barely wide enough for the coach itself. Its difficult to guess how he thought this was a good idea. As per my previous posts I have learnt not to assume anything about the driving in this country. He tried it anyway and got stuck.
Queue the response. Locals gathered with digging tools, stones to stop the vehicle rolling back and after a few attempts of physically trying to move the vehicle, they called in the professional services of Northland Controls.
Almost everybody got off the bus, PMs, AEs, IT and finance. This project would be managed well!
Eventually we were able to get the car a comfortable 30cm away from the bus and proceed with our journey. Much of the journey involved some sleep catch up for many, but we did stop along the way in Pokhara for lunch (more on that place later). Unfortunately, we were to lose Stephanie and Kadhar as they embarked on a separate GRID Alternatives trip – both of whose help was greatly appreciated.
We eventually reached Kande, on the outskirts of the Mardi Himal trek and from there we loaded up and prepared for an approximate two-hour hike to our first camp.
Though Guy assigned us groups for this, there were many differences in pace here and people began to align with those of similar capability. It was a tough hike upwards and for many presented a first opportunity to test themselves at hiking at this altitude.
At some point along the way, Rahat had got lost in the jungle with one of the porters. We waited 25 minutes to hear what had happened and it only transpired he had actually taken a short cut and was waiting for us at the camp!
Now pitch black, we all eventually made it to camp number one in Pothara. Local Dal Bhaat (get used to this name, you will hear it a lot) was consumed and everyone got used to the tea-house environment we would become accustomed to over the next few days on the mountain.