Caucasus Challenge: Day 8
Sep 26, 2012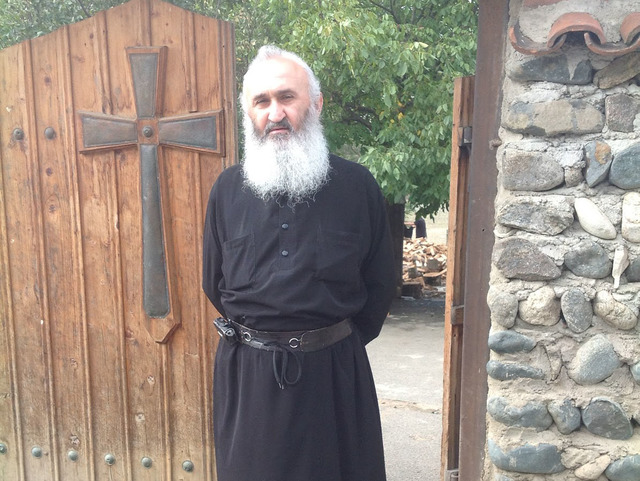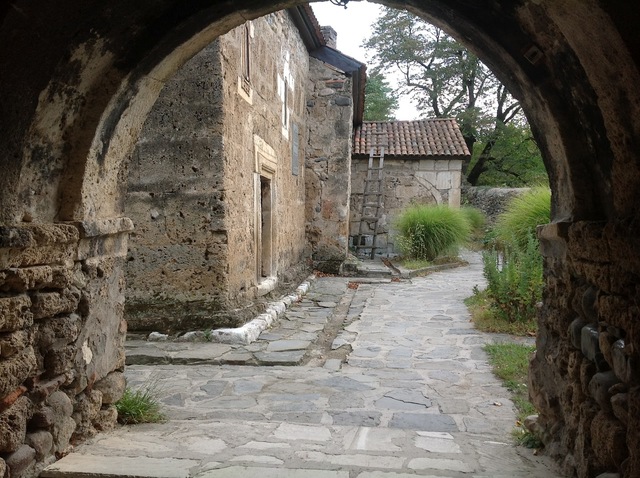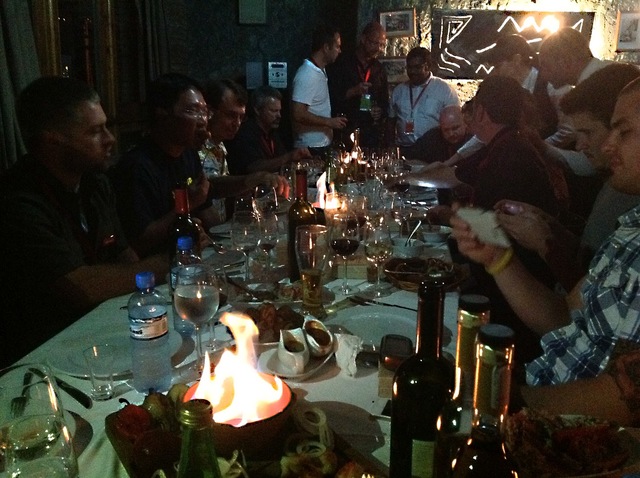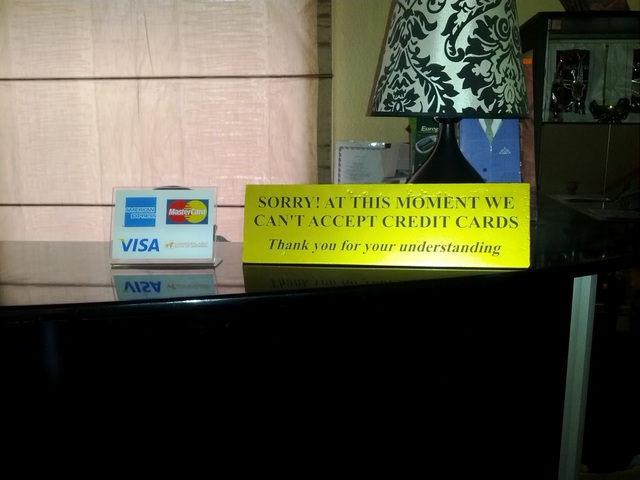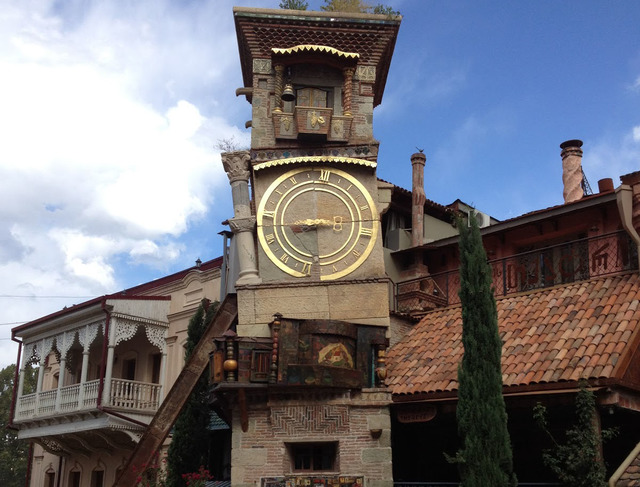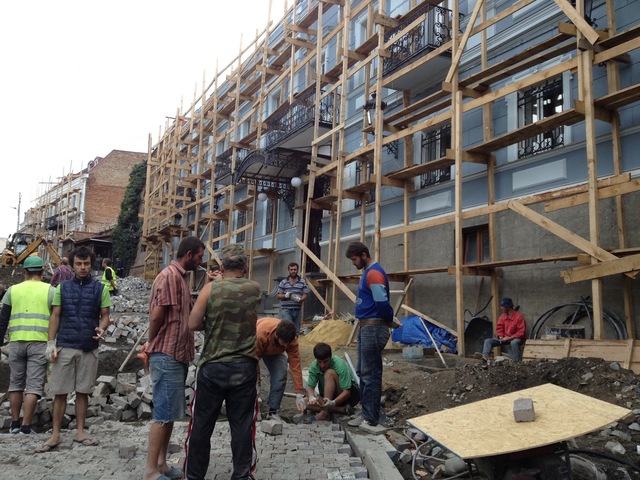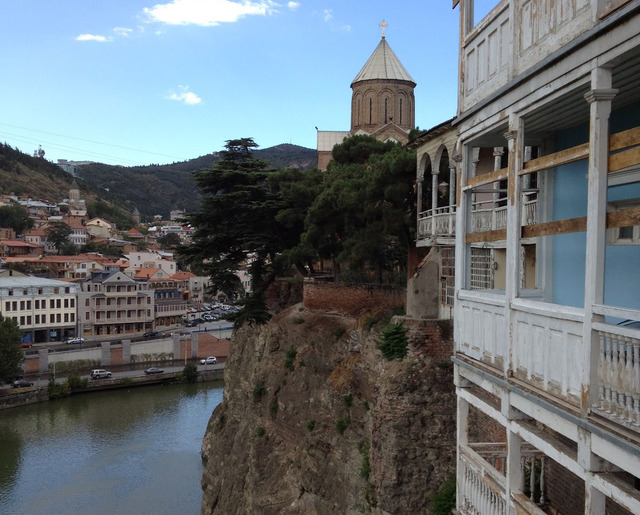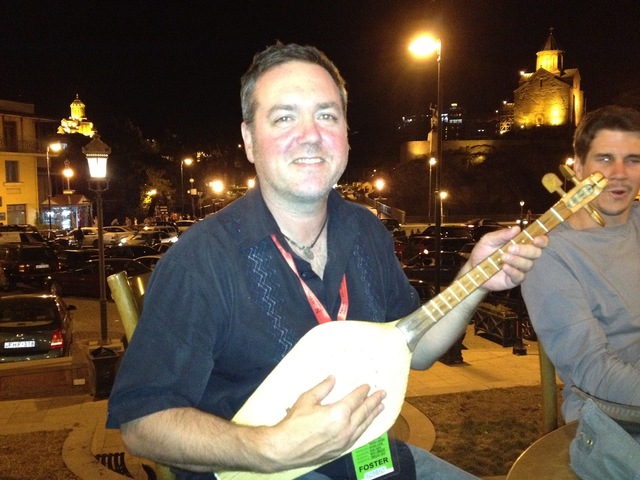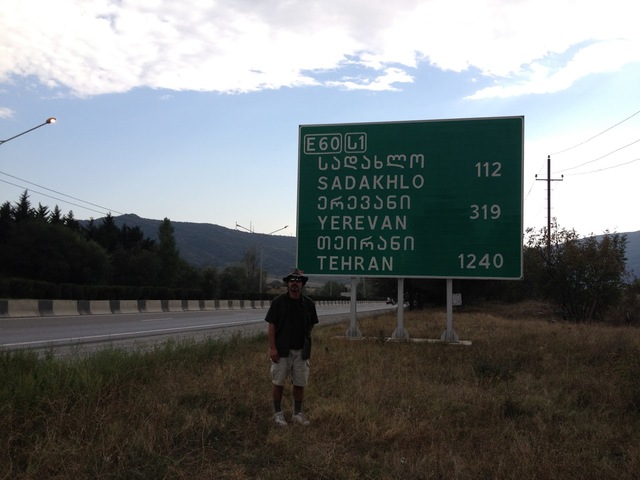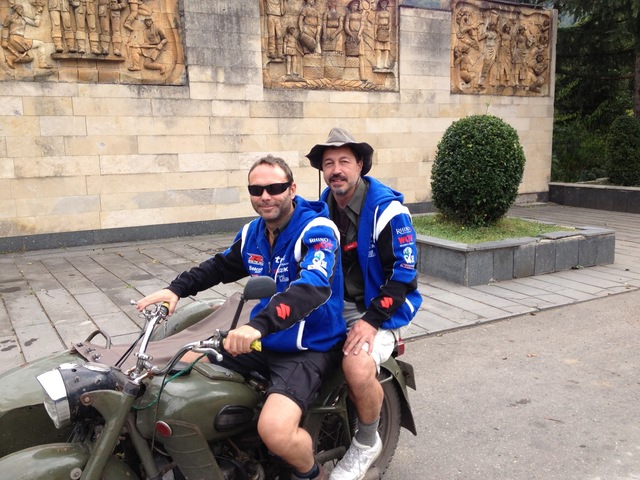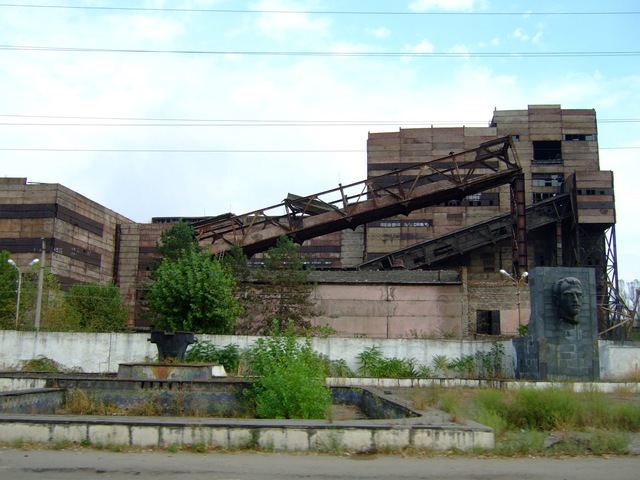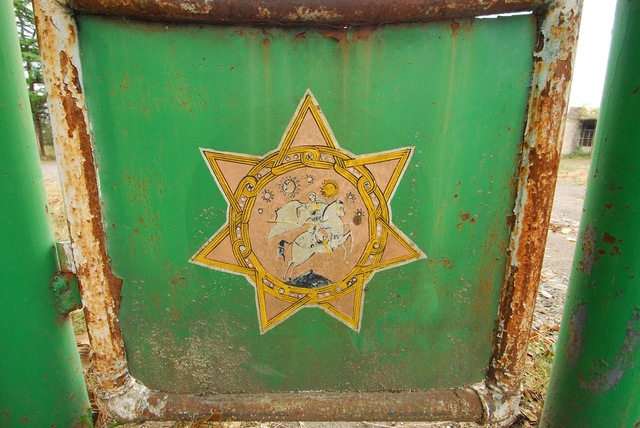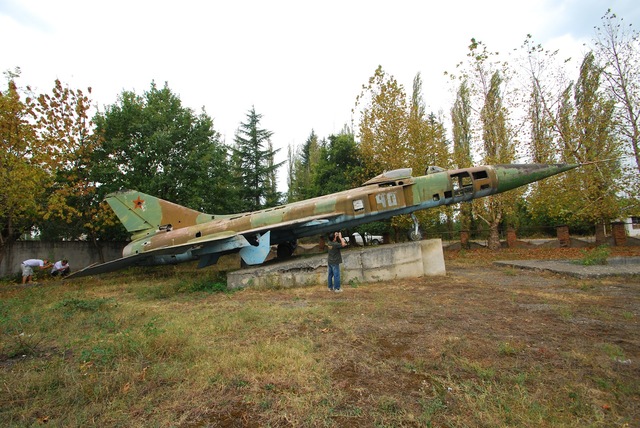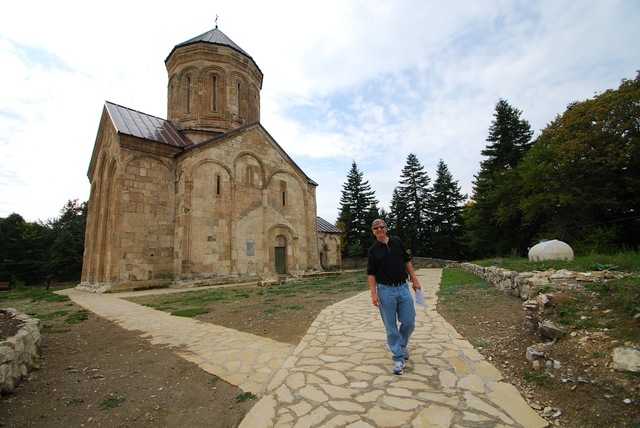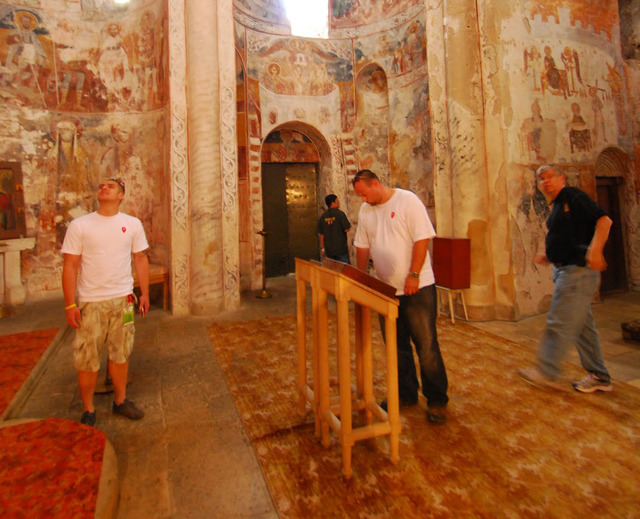 22 September | Route: Ambrolauri - Nikortsminda - Tkibuli - Zestafoni - Khashuri - Gori - Tblisi | Distance: 244 km
Our final day is here at last. We expect paved roads most of the way with a couple of stops to see Georgia's holiest church at Nikortsminda, and then Stalin's birthplace in Gori. We will finish in Tbilisi, the capital. Along the way we see abandoned factory towns stretched out for kilometers. These factories date back to the Soviet era and don't seem worth reviving. We also see new construction everywhere assuming it is faster, better and cheaper to start from scratch. There is also what seems to be an abandoned air force building with a lone groundskeeper.
As we near the end of the challenge, Mark and Eric begin to visualize their next escapade. A motorcycle trek to Tehran. I am not worried since given their sense of direction they will probably end up in Paris.
Our hotel is supposed to be a quaint old-fashioned building on a cliff next to Tbilisi's famous Metekhi Church. When we finally arrive at our hotel, the street conditions are worse than anything we have seen to date. We have to park a couple of blocks away and haul our stuff the last few hundred meters.
I enter the lobby to find Jim freshly showered, and relaxing with a beer. He and Alan skipped all of the challenge points for the day and headed straight to Tbilisi. The smile on Jim's face lights up the room. He is clearly happy to be off the road.
Unfortunately, for Trish and Tim, who have to date made few errors, missed a turn. Their adventure does not end until 3 hours after the rest of us made it to the hotel. They discovered a route over a mountain that made our trip of Day 7 look like a jolly by comparison. From the stories we hear, they are lucky to have made it in tonight at all.
They recuperate quickly and join us for a fantastic dinner sponsored by Security Xchange, as a thank you to all that Paul Thomas has done for them over the years. The restaurant gives us a private dining room, great service and just the right amount of local folk dancing and singing...about 3 to 4 minutes at a time.
We had a great time, and announced the winners of the challenge. Marc Zeiger and Dave Skeber won the overall first prize as they systematically hit as many of the challenge questions as possible, and were fantastic drivers/navigators to boot.
It was obvious to all that Mark Avison and Eric Van Muijen would win the Bonkers Award!
For the rest of us, we were happy to have had the chance to participate in this crazy challenge of 1,957 kilometers. Albeit it was actually more like 2,100 to 2,250 kilometers by the time we included all the wrong turns and extracurricular activities.
Most everyone stays up until they have to catch a ride to the airport at either 1:00 or 2:00 am. Aravind, Attila, Dave, Trish and I stay an extra day to debrief and catch up with paperwork. It gives me time to discover Tbilisi. It is amazing. Blocks and blocks of streets are literally torn up and being replaced with cobblestones by hand. Simultaneously the facades of these blocks are being completely revamped. Very much an old city, with a fresh look. This is a very cool town.