Caucasus Challenge: Day 7
Sep 26, 2012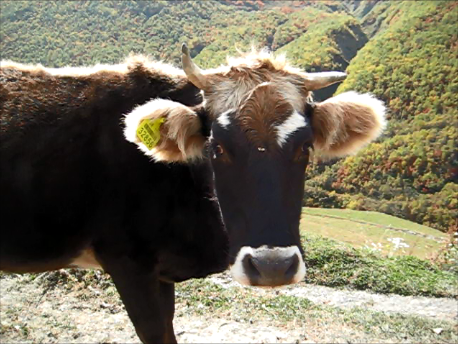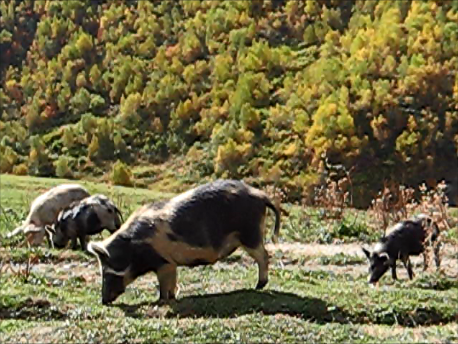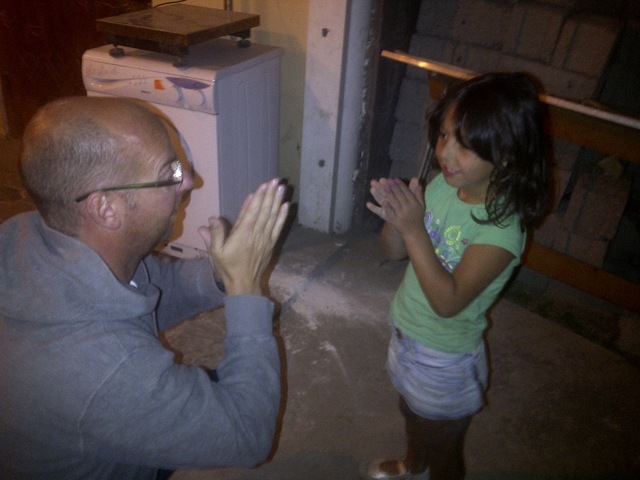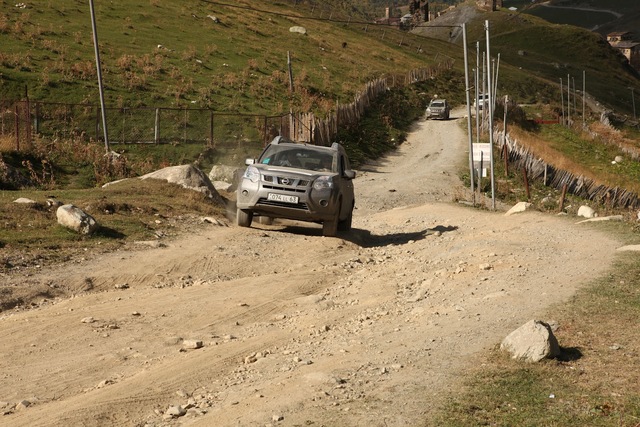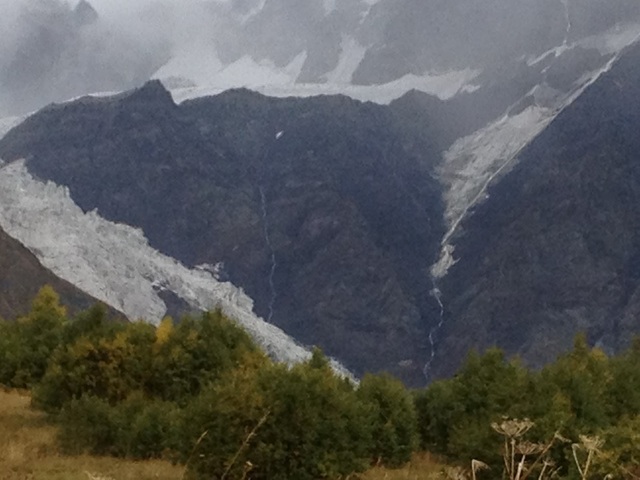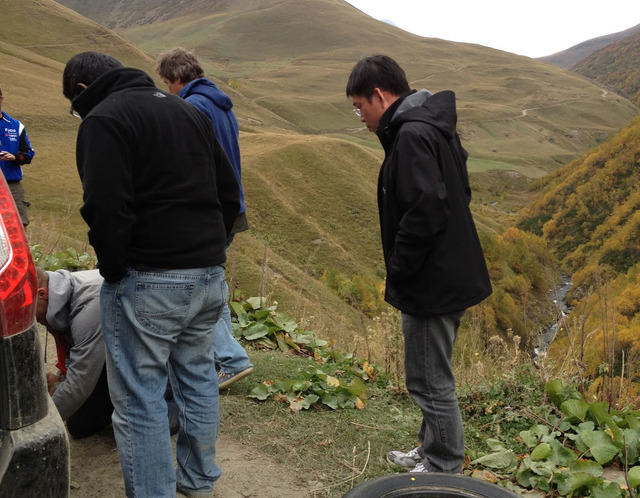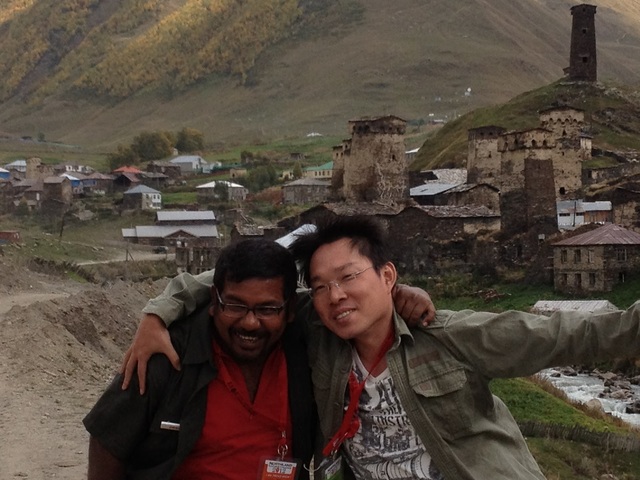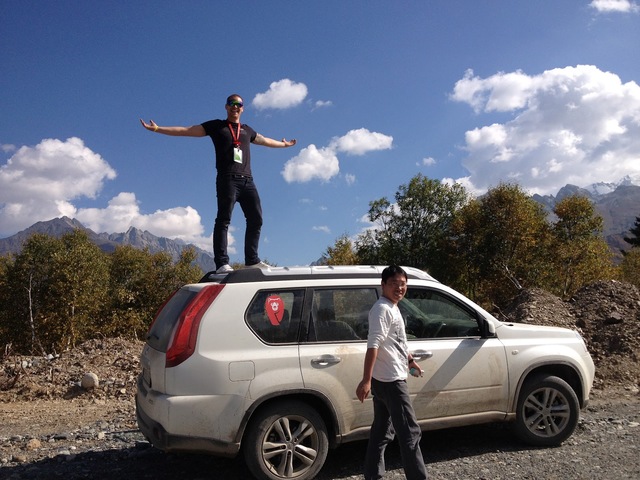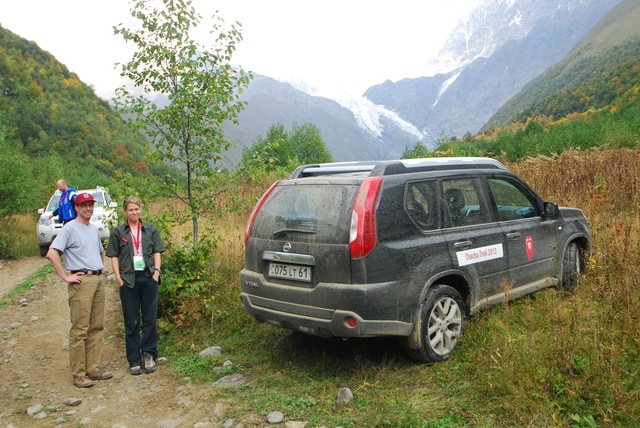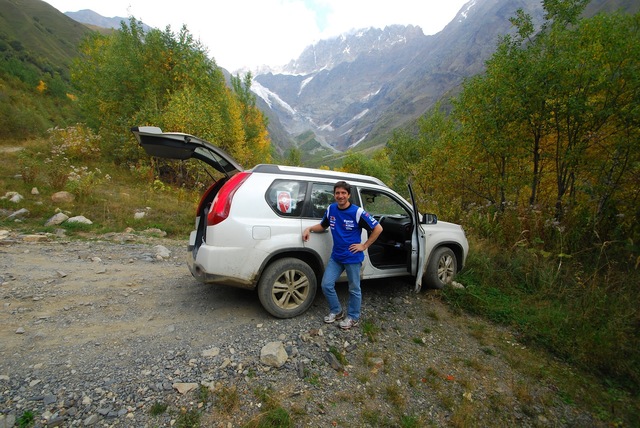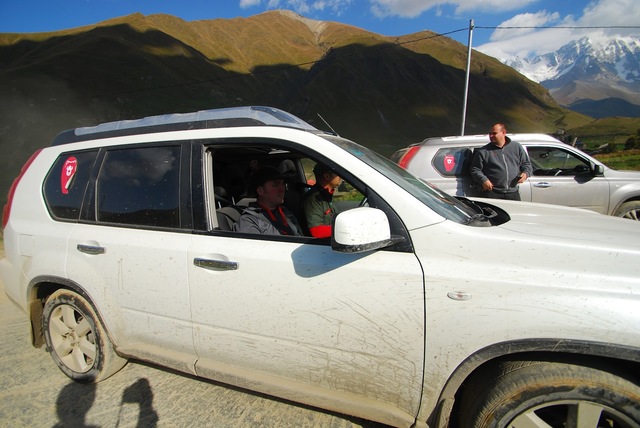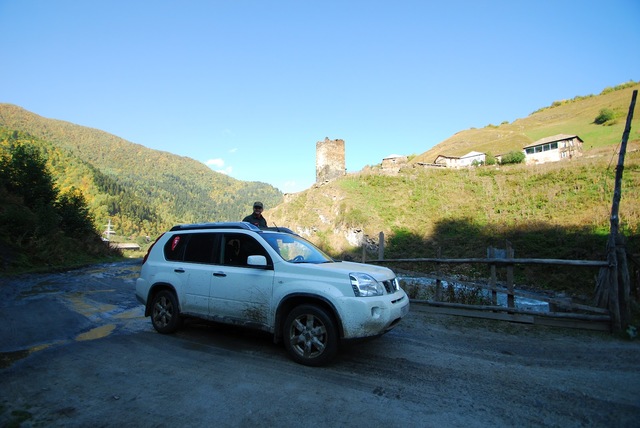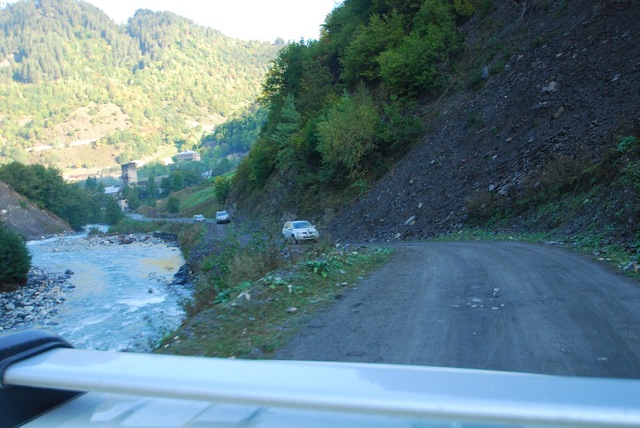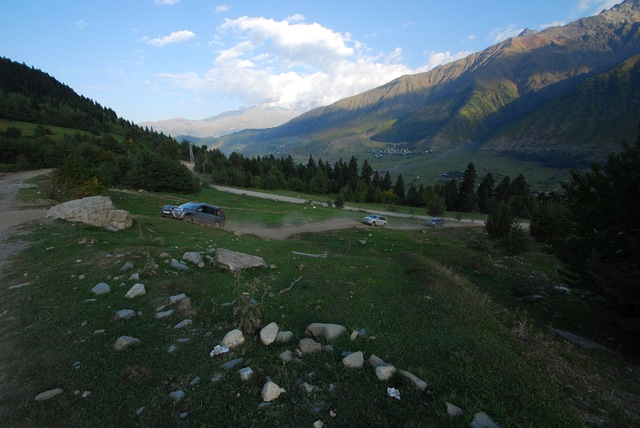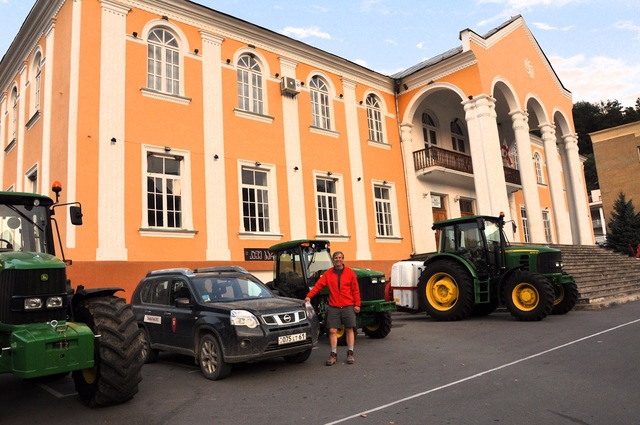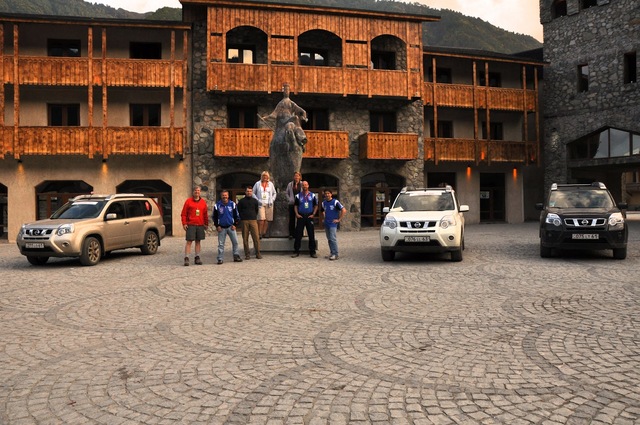 21 September | Route: Mestia - Ushguli - Tsana - Lentekhi - Tsageri - Ambrolauri | Distance: 200 km
Day 7 will be the last of the tough routes of our 8 day expedition. It is expected to take 10 to 12 hours to go 200 km. We will be crossing over a 2,600 meter pass near the Russian border with views of 5,000 meter peaks. If it rains, some of the intended "roads" would be impassable. So far this trip we have had great weather, but being in the mountains anything can happen.
We set out at 7:30 am in very good spirits. We have had a blast so far, and only have today and tomorrow left in our Challenge. As in Day 5, we set out in small convoys in case of a breakdown, with particular attention to Virus Enforcer and its oil leak. Although, to James credit his sealing job has worked so far.
It is a fun ride of muddy, winding roads to the town of Ushguli, Europe's highest permanently inhabited town. We take a break there prior to traversing what will be our highest pass of the week at 2,600 meters.
Mt. Shkhara on the Georgia / Russia border is less than 10 km away. Mt. Shkhara at just over 5,000 meters is only 65 km east of Mt. Elbrus, Europe's tallest peak, and contains the densest collection of high peaks and the largest glacial system in the Caucasus, the Ullu-Shiran-Bezengi. The region takes it name from the dramatic Bezengi Wall for which Shkhara marks the eastern end. Our view of the surrounding peaks and glaciers is magnificent.
We carefully track our progress on our GPS units to ensure we continue to move generally in the direction of the next waypoint. As luck would have it, Eric, Mark, Kevin and James come across Attila and Aravind, our organizers who point them in the wrong direction. As the teams move toward Russia, Attila and Aravind realize their mistake and chase after them. They rise up to almost 3,000 meters at which point, Attila and Aravind suffer a flat. James being a master at such things, replaces it in very little time. They regain the road in the correct direction, but pull over in a village at night for dinner, and arrive at the hotel 14 hours after setting out that morning.
Meanwhile, the rest of us have pretty good luck and make our way to Ambrolauri. At one point we do encounter road construction where the entire road is covered with dirt and debris. Confronted with this sight, we are immediately concerned we will have to backtrack several hours to find an alternative route. A quick discussion with the foreman we discover he speaks Spanish. He directs the bulldozer to clear a path, and we are on our way once again.
Our hotel in Ambrolauri is directly in front of city hall. Upon our arrival, we find the magnificent site of 6 John Deere tractors parked in front of city hall. This is obviously a country that knows what it is doing.
Well almost. We discover the relatively new 5 story hotel does not have an elevator, but it does have an elaborately large space dedicated to a staircase with the flimsiest banisters. One would figure if you had budgetary issues, you would not cut out the elevator and banisters. There is a ramp for luggage and wheelchairs, but it's incline would be better suited for a ski jump. Our team volunteers to carry a person in a wheelchair up the front entrance, as well as up to his room on the first floor.