Buddhas, Babies and Goodbyes: Day 10
By George Gemmill, Oct 30, 2018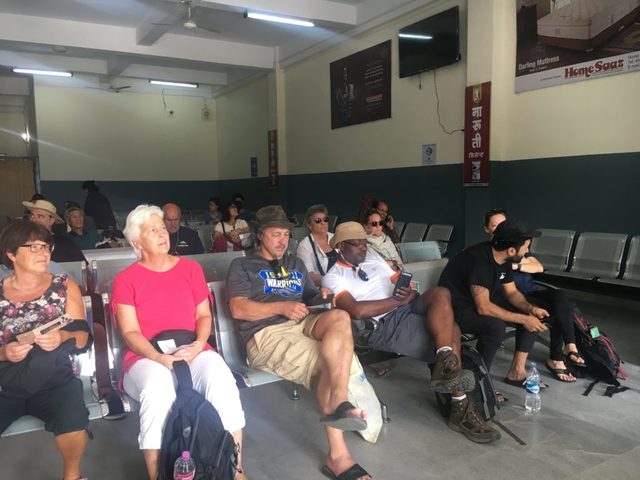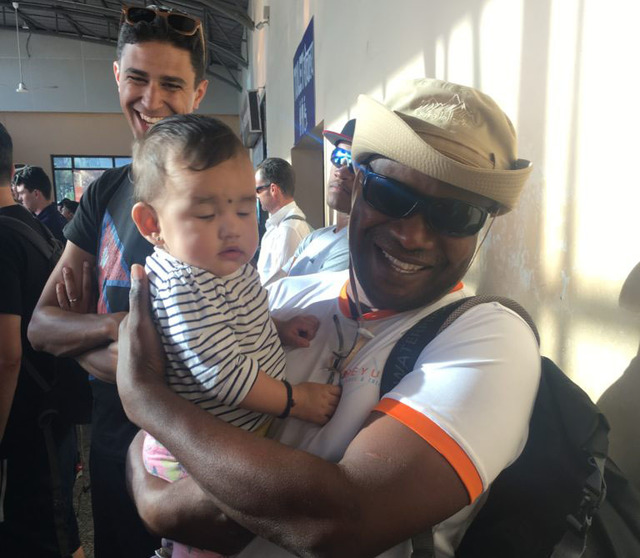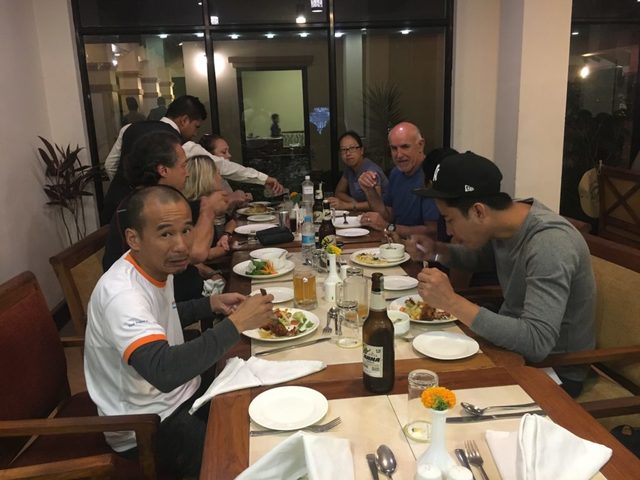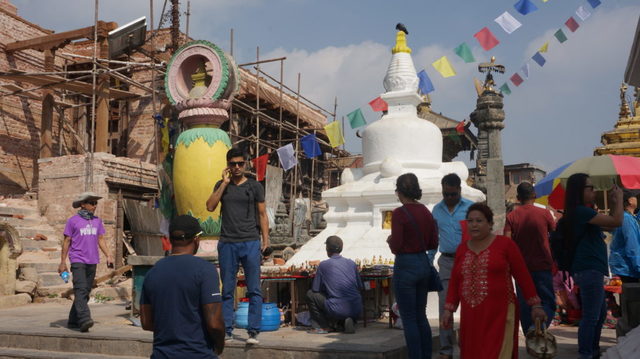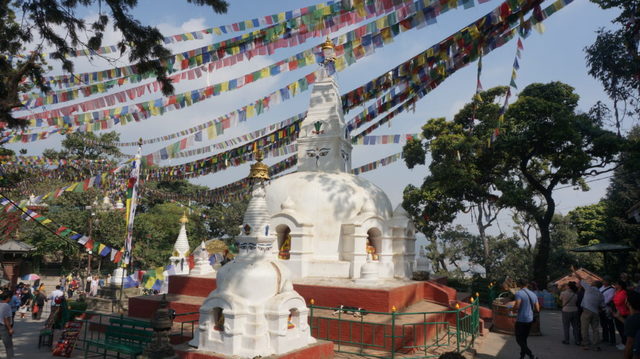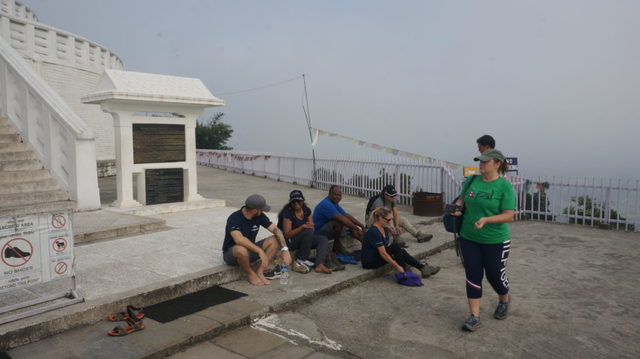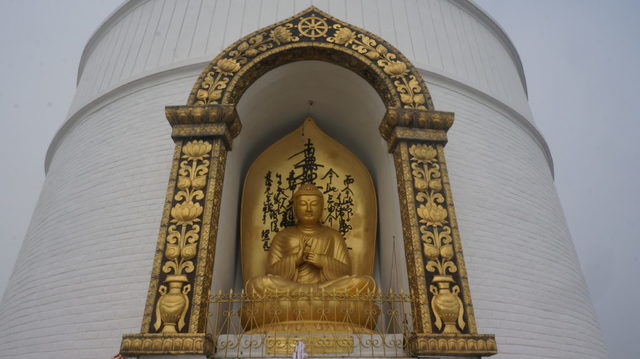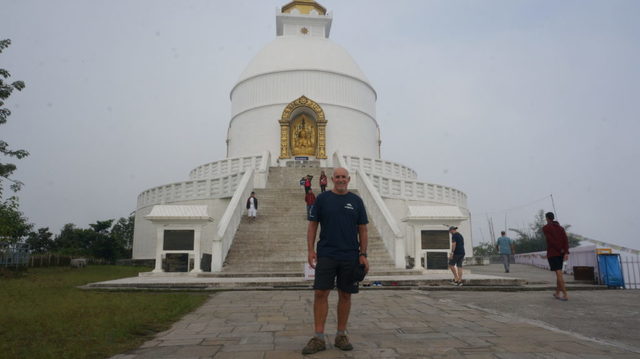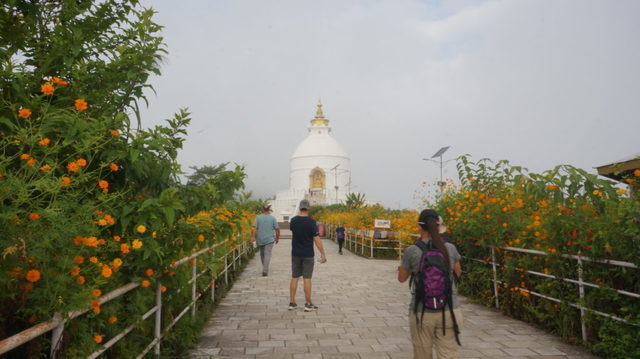 15 October 2018 | Day 10 | Pokhara to Kathmandu
Its our last day in Pokhara. Before we left, there was a large amount of Nepali jewelry that still needed to be purchased. Mo invested in his own personal treasury and was able to collaborate between himself, the shop owner, his mum in the US, and his dad in Afghanistan to make sure all parties were happy with the final purchases!
For those of us that weren't suffering from fatigue or silly drink choices the night before, we had a chance to explore the Buddha temple at Pokhara. We saw this yesterday from the air while paragliding, and it is stunning. You could also see it from the city on the ground.
We flew back to Kathmandu, rather than taking a bus as we did when coming to Pokhara. Yeti Air was the airline of choice, and it was a very nice flight in a propeller plane that allowed us to see more of the country from the air.
Whilst collecting bags, Sammy had a very young Nepali child reach out and hug him. He explained afterwards that his face has this affect on children. The mother didn't mind and actually encouraged further bonding between new father Sammy and child. It was quite touching really.
For the rest of us it was a battle to get back our bags, as the domestic terminal did not have the baggage carousels we are accustomed to in the Western world. Instead, everyone crowds a large counter that runs across the entire room, and you fight for the attention of the baggage handlers. On a positive note, you can at least see when your bag arrives!
It was nice to get back to the Marriott, even though we had been staying in a very nice hotel in Pokhara. After some relaxing, we headed down the road for our evening meal at the beer garden.
Unfortunately, we had to say a slightly early goodbye to Jamie and Nasfa. As we came up to High Camp during the hike, Nasfa had really started feeling unwell and upon examination once we reached Pokhara, it was confirmed that she had pneumonia. Jamie kindly agreed to accompany her home. Nasfa had really stuck at it, despite her condition. On her final day she affirmed that she would not have changed the experience for the world, as it had offered her a real challenge and she had thoroughly enjoyed it. Jamie too agreed that it was one of the best things that he had ever completed, and he hopes to return one day. Those of you that know Jamie from EMEA will know that he was challenging himself on multiple levels by taking this trip, notably with hiking and trying local food, and successfully pushed his boundaries on all fronts. Both will be missed as we enter the final days of our trip, and we all wish them safe travels home.
It was an early night for most, but some of the US team led by Beree and EMEA's Matt took to the streets of Kathmandu to enjoy a low-key night out.