Bluetooth vs. NFC Mobile Credentials
Aug 03, 2023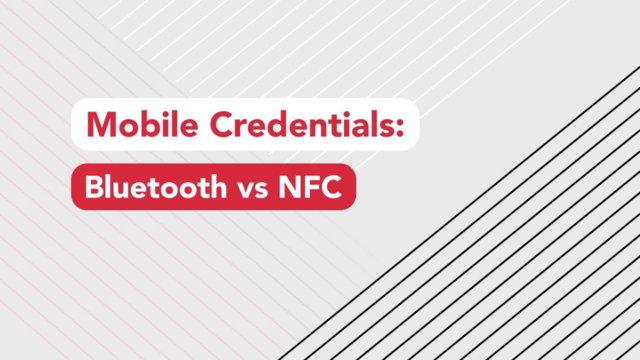 Choosing between Bluetooth and NFC type mobile credentials. Each has its merits.
The introduction of NFC technology in mobile credentials has been one of the biggest developments in recent years, allowing end users to leverage their Apple or Google wallets much like a credit card or boarding pass. Learn more about what this means for mobile credential users and how it stacks up to more traditional Bluetooth technology with this video.
For more information about mobile credentials, please download our whitepaper: Mobile Credentials: Are They the Right Fit for Your Company?
You can also watch our Everything You Need to Know About Mobile Credentials Video series here