American Spirit Day 6 – Gold Country
Oct 15, 2016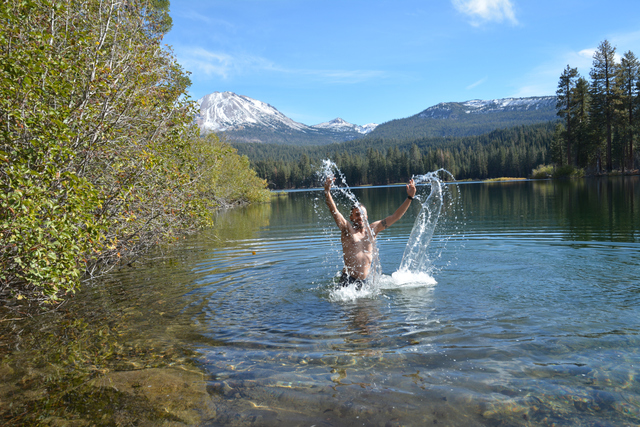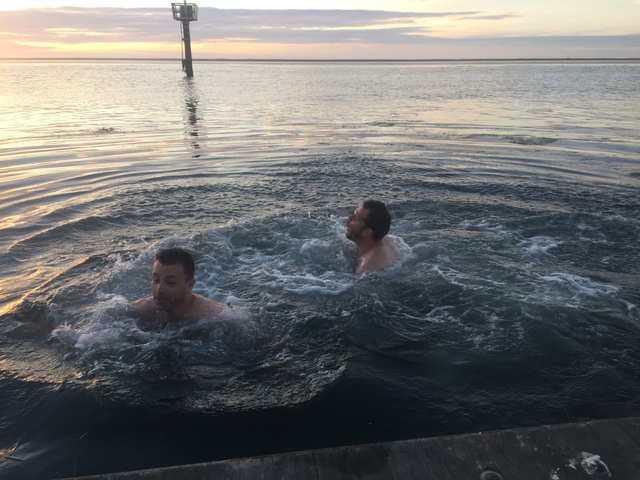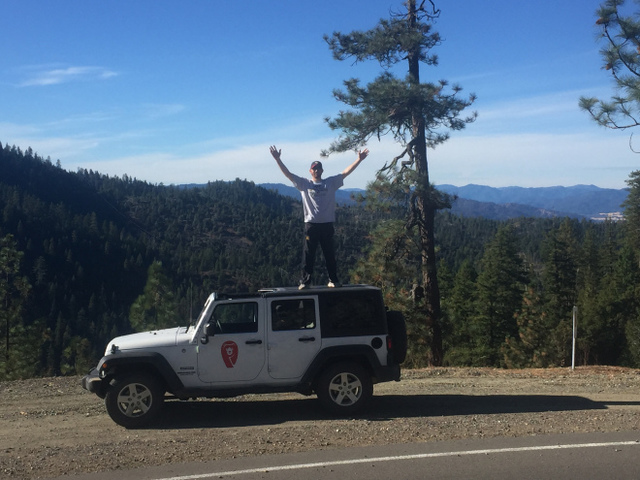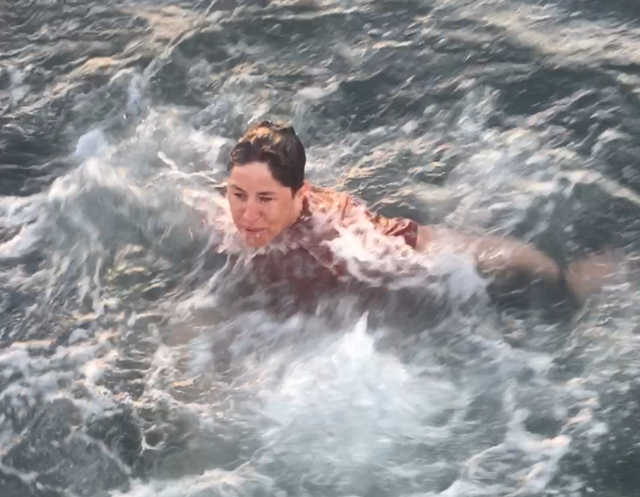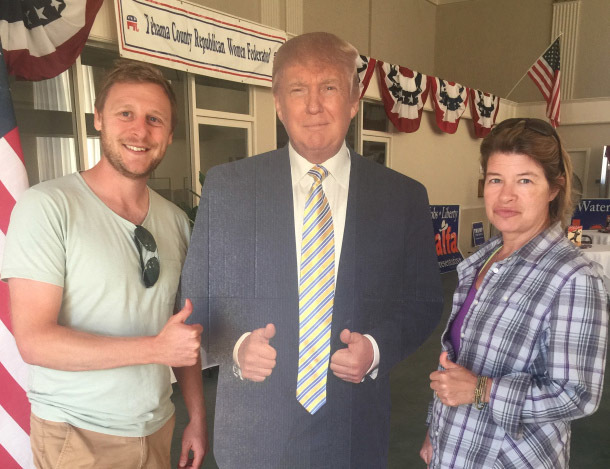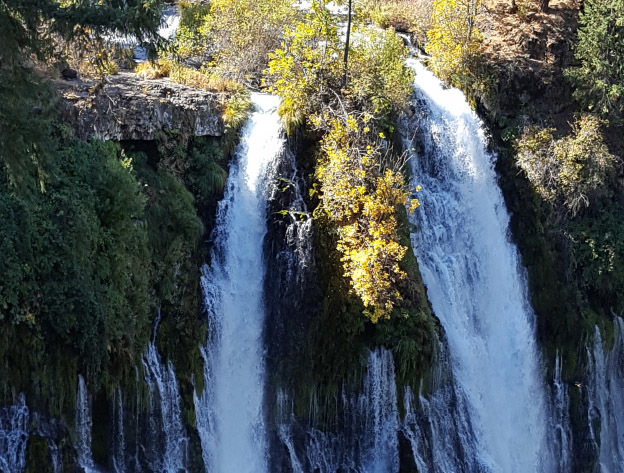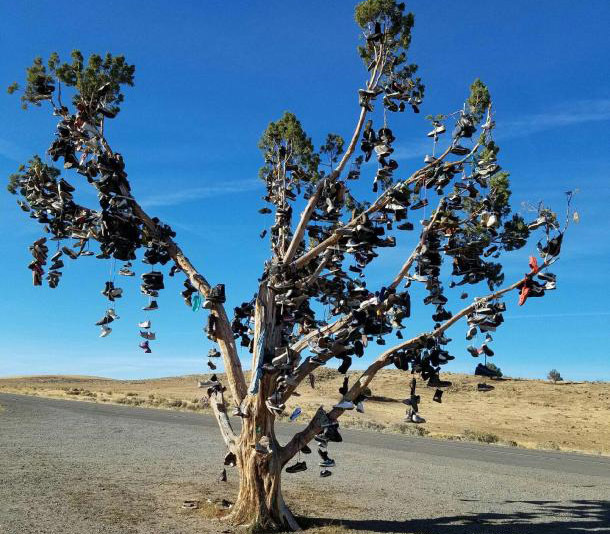 October 6, 2016 | 300 miles
This is our last day in our Jeeps as today we arrive at our final destination, and tomorrow we will be working at the Bear River Band to install solar power at some local tribe members' homes. We will be crossing two mountain ranges from the eastern slope of the Sierra Nevada to the Pacific Ocean. On the way, we will cross three national forests: Plumas, Lassen and Shasta-Trinity. The landscape is absolutely beautiful and the trip is long, but uneventful. Although it is hard to imagine traversing all of this on foot, it is easy to see why people did, and why they would want to settle here.
We do encounter an odd tree growing sneakers, and an old friend along the way.
This is also our last chance to win Challenge points, including having to swim in alpine lakes and the Pacific Ocean. I have not sent out the latest standings, and rush to do so from the car as I know people are figuring out where they stand and what their chances are. Annie Get Your Goat is in first place. There is a chance for another team to push them out if they don't get every point possible. Annie Get Your Goat arrives at the Pacific Ocean and decides they have enough points to win it all, until they see Not Fast but Furious make their way up the road. Brendan and Andy get out of the car, are not sure, but are in contention. They jump in. The screams are a certain sign it is freezing!
The point total may not be too close capturefor Christine and Jonathan to call. Jonathan takes the first mover advantage, points at Christine and says, "you have got to jump in!"
Christine does, and they are likely in first place. The only thing that will keep them out now are the 10 wildcard points awarded for best overall picture, which won't be determined until tomorrow.