American Spirit Day 3.1 – Bryce Canyon
Oct 06, 2016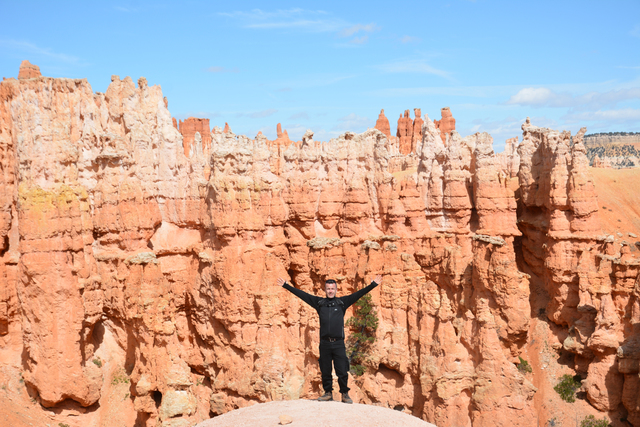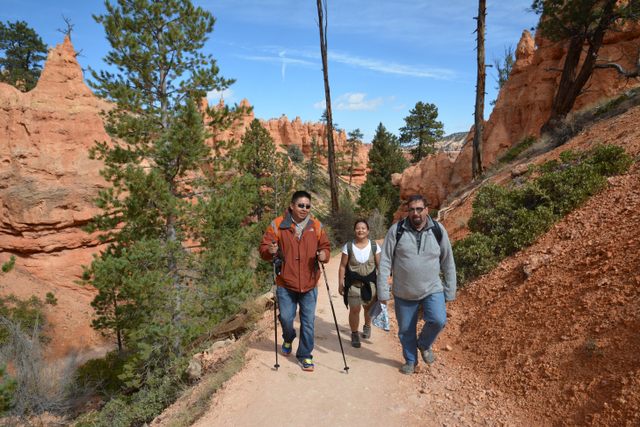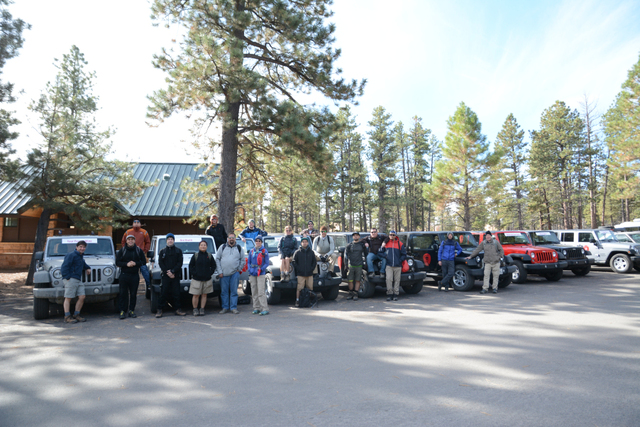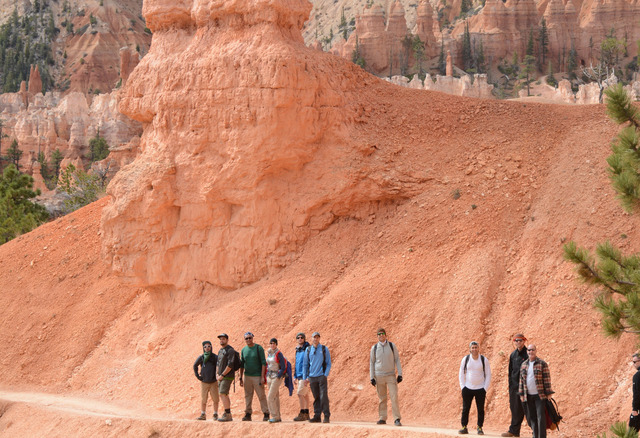 October 3, 2016 | 5 mile hike | 250 miles driving
Today we have two options for hiking in Bryce Canyon National Park. We will be starting at 8,000 feet and are worried are normally sedentary bunch may have some trouble. After finding out all the trail heads are open, it is up to us to decide. We opt for the 4.9 mile hike with an elevation gain of 3,000 feet (1,500 feet twice as it is a double loop) or the single loop but longer 5.5 mile hike with about 2,500 elevation gain.
In preparation, I head to the visitor center to get more information on trails, while others go to the general store to get provisions. Mainly peanut butter and jelly for the two loaves of bread we did not use on the horse back riding trail. We did not use the two loaves of bread because Sujoy and Akram had left them in the car (for some reason that was deemed to be my fault…this team-building thing is working). In any case, trying to avoid going hungry on this hike, Scott our provisioning master (a la Catch 22,) appoints Josh and Chris to get the pbj.
Yep, at the half way mark of our arduous hike, we were scrounging old raisins out of folks' backpacks for every bit of energy we could muster. For some reason, we had plenty of bread, but no pbj. In spite, of our talking about it for 2 hours. We at least had our conscript lunch of bread and water. Of course, when we get back, Chris announces the pbj was in Josh's backpack the entire time.
Our first world problems aside, it was an extraordinary outing. As Andy mentioned all along the trail, words and photos do not do it justice. Stunning is an understatement.