American Spirit Day 0 – Route 66 at the WigWam
Oct 04, 2016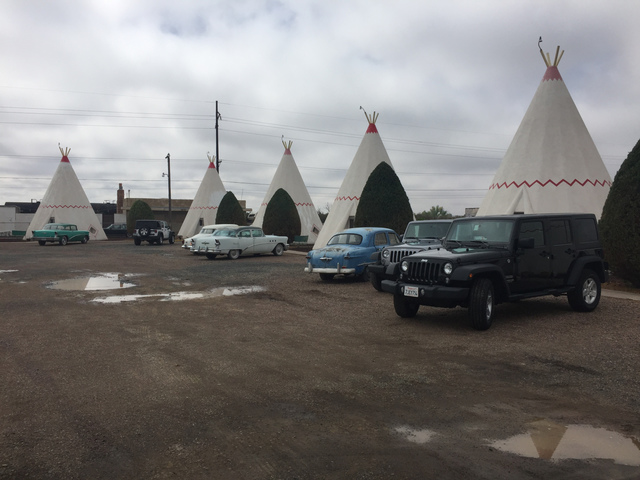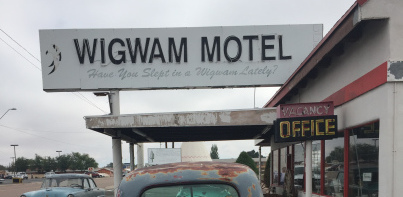 Sept 29 and 30, 2016.
After traveling half a day to the USA, standing around for a couple of hours to register for their Jeep Wranglers, and driving another 3 hours, the folks from England and Ireland, Andy, Andy, Josh, Gavin, James and Caroline, found themselves driving on Route 66 at midnight. Along with Brendan from the DC office, they drove up to the WigWam Motel dead tired. Their first night in America was to be in big cone shaped rooms built in the shape of a wigwam.
The motel looked a bit familiar. The cone shaped rooms were surrounded by antique automobiles. This is the place that inspired Disney's animated movie Cars. A nice start to our American Spirit Challenge. The wide open road, car culture and adventurous spirit.
Staying at the WigWam gave the UK folks time to rest and make their way to the starting line of the Challenge, Chinle, AZ. Finally having got a bit of rest, a chance to stretch, take a look around the somewhat desolate town in Navajo Nation and attend a high school football game, the gang is a bit perplexed. They walk up to the registration desk and ask, "excuse me mate, where can we find the nearest pub?" A long pause, "well, that would be in New Mexico about two and half hours away." A much longer, somewhat stunned pause, "excuse me?" "Well, this is a dry county." Welcome to America.