Adventure in Pokhara: Day 9
By George Gemmill, Oct 29, 2018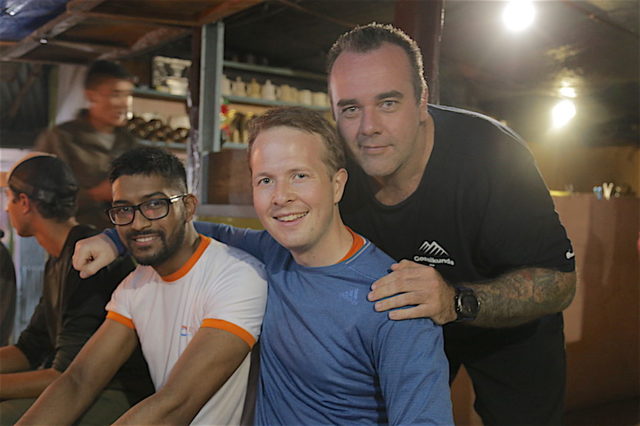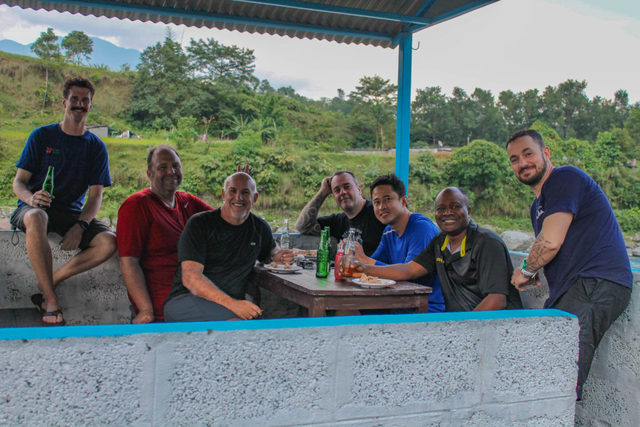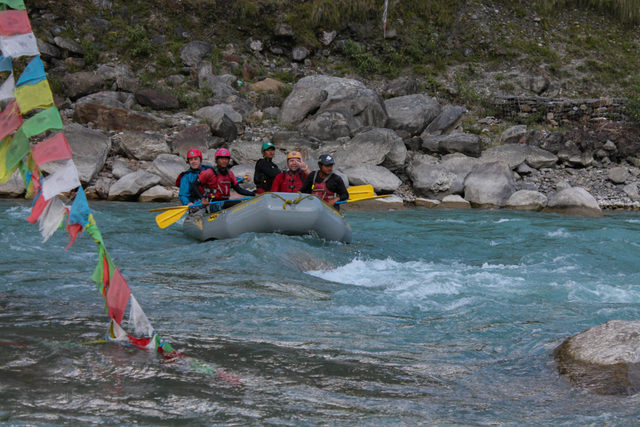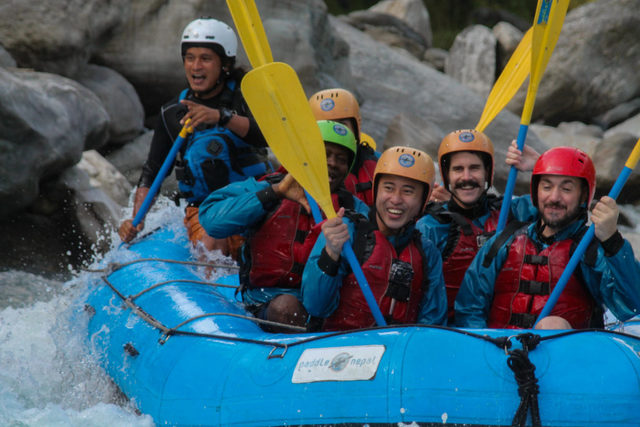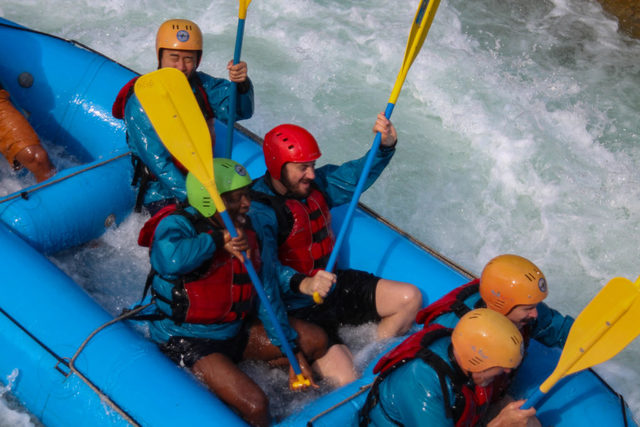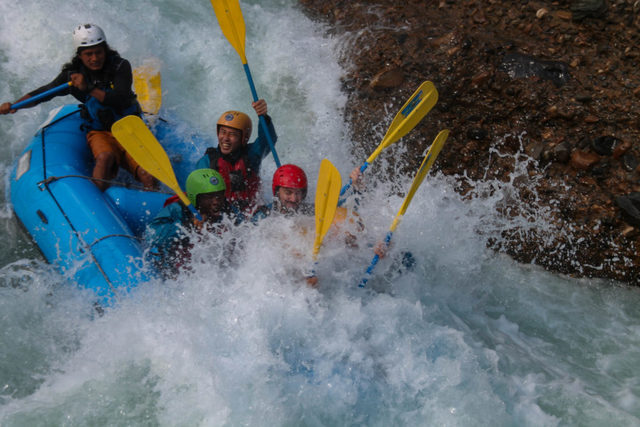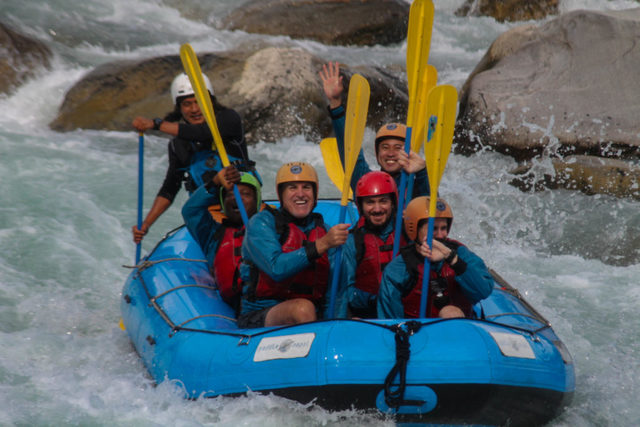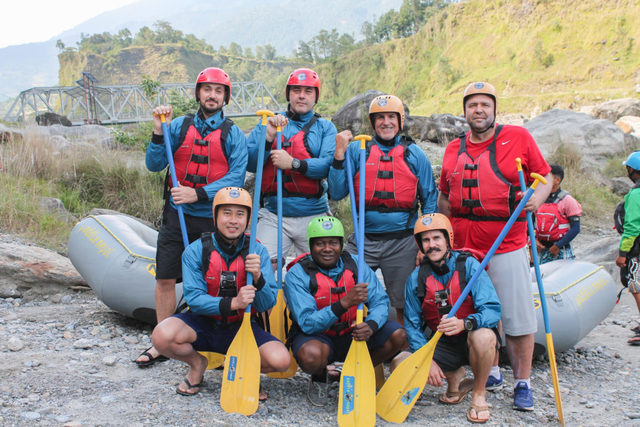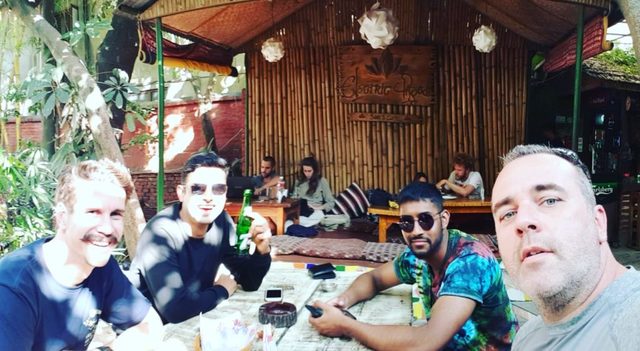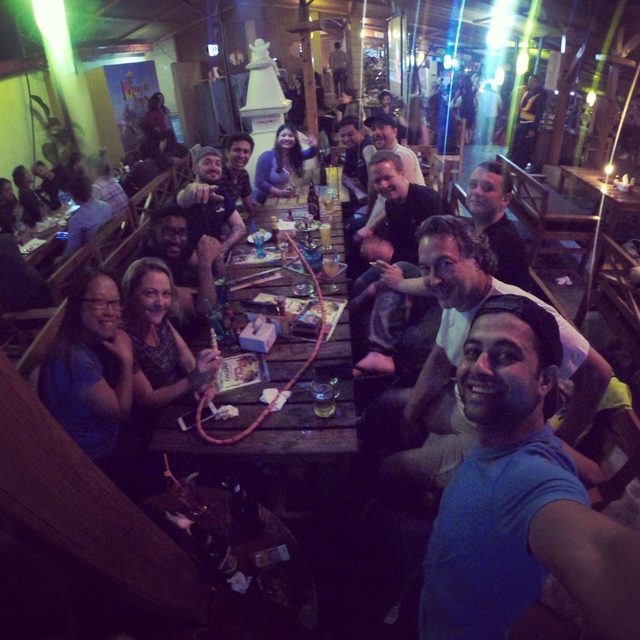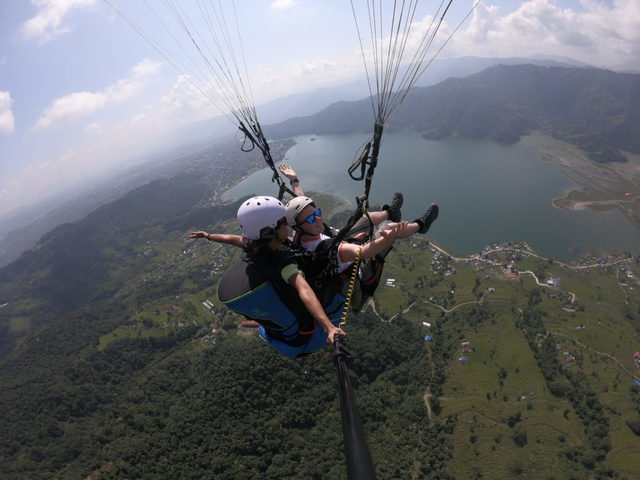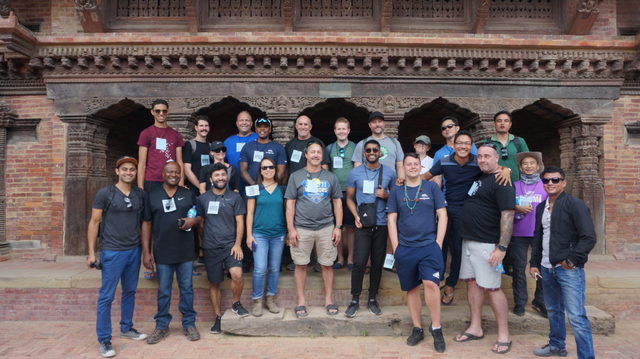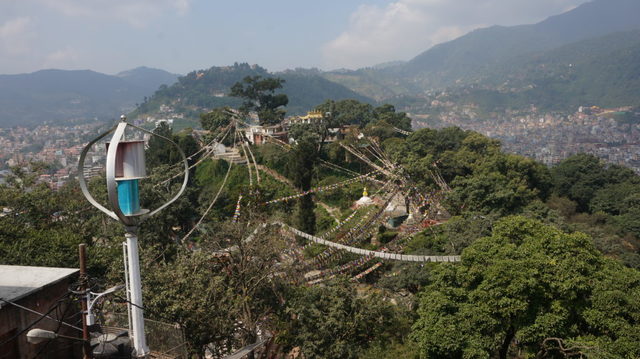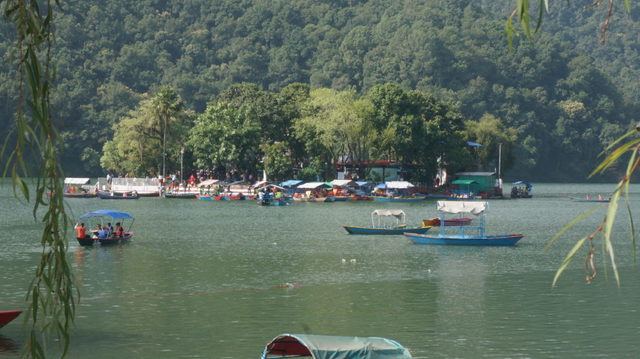 14 October 2018 | Day 9 | Pokhara
David Fortune, Drew Greenslate, Matt Rumsby and I took to the skies this morning and went paragliding. It was an amazing way for us to see the Pokhara area and since none of us had ever gone paragliding before, we thoroughly enjoyed it. No one had any real problems to report, but Drew was criticized a bit for his "crab-like" take off, and my instructor and I nearly crashed into the bar on the landing (you could say this was a tactical move).
What was also interesting was that all of our "pilots" were expats. They were brought to Pokhara by the sport they loved, while also presumably being charmed by the feel of the city.
Now that we were back among urban civilization in Pokhara, we could get our clothes washed. Rather than use the hotel services, Drew, Mohammed, Sherwin and some of the others handed over their washing to the locals. 1300 rupees for a full load, 3-hour service – not bad at all. Others enjoyed the local barbers, with Dave Skeber, Terry and a couple of others all looking well-groomed at the end of the day.
During the afternoon, Guy, Skeber, Jamie, Terry, Sammy, Shad and Angel took to the waters of Pokhara as they embarked on a rafting experience. They had a lot of fun especially at one point when Terry was catapulted out of his raft and onto Shad. It was Jamie, Sammy, and Angel's first experience white-water rafting and cliff jumping.
During the evening, as it was our final night in this beautiful place, we enjoyed a few drinks (more than a few in my case thanks to video evidence of some sublime dance moves) at one of the roof top bars and our new local favorite Busy Bees.
I want to take a moment to recognize the beauty of Pokhara. If you have never heard of this city, read up on it. If you have never been there, go. I find it very rare that you can find a city that has been virtually untouched by big businesses and is 100% focused on tourism. The people here are chilled out, the air is clean, and it has a real charm. What an amazing place.