A Tribute to our Veterans
By Northland Controls, Nov 11, 2021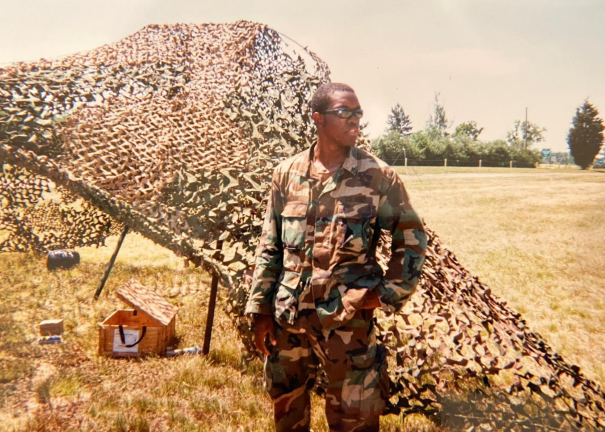 The men and women of the U.S. Armed Forces answered a call to defend our country and this Veteran's Day, we honor their commitment and service to the American people.
Within the physical security industry, there are many Veterans who are still using the skills learned throughout their service to protect and serve, just in a different landscape. We spoke with Northland Controls' Integration Application Engineer Manager and former U.S. Army National Guard Sergeant, Sherwin Carr, to learn more about his career and how veterans can leverage their skills as they join the physical security industry.
Tell us a little more about your military background.
I served in the Maryland Army National Guard from 1998 – 2004. I did my initial training at Fort Benning, GA before joining the 29th Infantry Division in a light infantry unit.
What was your favorite thing about serving in the military?
I would say my favorite thing about serving in the military was the camaraderie with my team. I've made lifelong friends while serving, many of which I still have constant contact with. The physical training was also one of my favorite things about being in the military.
What have you enjoyed most about working in the security industry these past 16 years?
Throughout my 16 years in this industry, I've held a variety of positions including Systems Administrator, Systems Engineer, Application Engineer, and now currently overseeing the Integration Application Engineers at Northland. Knowing that we help protect not only facilities and company property but the people who occupy them is the best thing about working in the security industry.
How have the skills that you learned in the military helped you in your current role?
While I was in the Army, most of the skills I learned were focused on my role as a light infantry solider. However, there was a heavy focus on teamwork and leadership which has helped me tremendously throughout my career. For example, the skills I learned through various military trainings, like the Primary Leadership Development Course which combines classroom, physical, and tactical training, has been helpful in my role as a manager.
What advice would you give to other veterans looking to join the security industry?
Start by networking with other veterans in the security industry. I would also tell them to understand which military occupational specialties (MOS) are available and easily transferrable. For example, any military Technician MOS can be useful for installation projects while a military IT specialist would be closely aligned with an Application Engineer.
Today, and every day, we say thank you to all of those who served! If you are interested in joining the Northland Controls team, check out our current openings, here.