A Final Goodbye: Day 12
By George Gemmill, Nov 01, 2018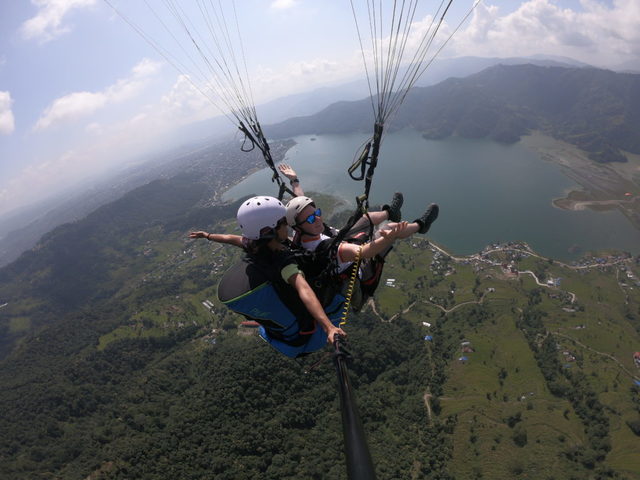 17 October 2018 | Day 12 | Returning home
Unfortunately, as the cliché goes, "all good things, must come to an end."
That being said, I do not see this as the end. As I know from previous Northland experiences, the perspectives and experiences gained from such a journey will stay with me– this is the beginning.
As we say our goodbyes today, I, like everyone else, am extremely glad to have partaken in all of this and I think that it is important to pay a few special thanks (many of which echo those given by Guy during our group dinner yesterday):
Pierre Trapanese – without his vision, this trip would not have been possible.
Guy Morgante – without his planning, this trip would not have been possible either and also for being a brilliant leader- thank you.
Beyul Treks – big thanks to Prabhat, Roshan, Khadak, Gunga, Kshitiz, Bisal, Kumar, and Bibek. Your local knowledge and expertise were invaluable and helped our trip to fulfil its full potential. You also became great friends to each of us! Thank you.
GRID Alternatives – big thanks to Stephanie and the team at GRID for letting us partake in the solar installation in country, and for putting us into contact with the Beyul team.
Participants of the 2018 Nepal Challenge – you were all awesome. I am so grateful to have shared these experiences with such great people.
Alethea and Rachel – for helping me with the blog posts and being patient whilst I could not transmit any posts up in the mountains
I have tried to keep a fair account of our trip, and I hope it has been enjoyable enough to read. I hope that I have conveyed how great a country Nepal is, and I do suggest you investigate visiting.
Lastly, for any colleagues that might be reading this: if the opportunity does arise for you to be a part of a Northland Challenge, I strongly advise that you take it. You will push your boundaries in so many ways and will create a set of great memories and friends that will stay with you for a lifetime.
Good luck to any future Challengers,