5 Things To Consider When Picking A Security Integrator
By Northland Controls, Apr 13, 2021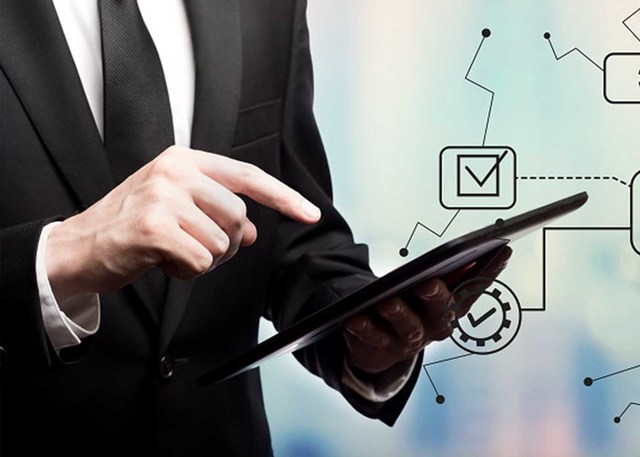 Picking the right security integrator can be the difference between a robust and effective security system and one that leaves unintentional gaps for malicious actors to infiltrate.
Ranging from upgrading a few of your access control readers to unifying disparate systems, the wellbeing of your business, building, and people depends on the successful outcome of your security projects. As a trusted partner, your security integrator should serve as a guiding light and reliable project manager to take the guesswork out of designing, installing, and managing your security systems. But just like no two projects are the same, nor are any two integrators. So, whether you are searching for a new partner or just starting on this journey for the first time, we've collected the top five things to consider when selecting a security integrator.
1. REPUTATION:
With hundreds of security integrators laying claim to their services within the United States, it can be hard to narrow down where to start. Shad McPheters, Northland Controls' General Manager for the Americas, recommends looking into a security integrator's reputation among clients and other security professionals. Reach out to others within the industry for recommendations and hear what those who have worked with them in the past are saying.
2. DELIVERY MODEL:
When evaluating multiple security integrators, be sure to understand the delivery model of their offerings. Will you have a single point of contact or will the person providing your proposal be different than the one managing the project? What will the onboarding and on-going management of the project entail? By asking these questions, you will have a bird's eye view of what to expect upon signing an agreement.
3. GEOGRAPHICAL FOOTPRINT AND REACH:
Based on the scope of your project, you should have a firm understanding of the geographical reach of your security integrator. Whether your project will take place at one local office or span multiple locations across the world, your integrator's footprint will play a major part in their ability to provide the necessary resources to meet your security goals.
4. DEPTH OF EXPERIENCE ON PRODUCTS THEY OFFER:
It's important for your integrator to have a broad depth of experience on the products that they are offering. For example, if you're installing or using a Lenel or CCURE system, knowing your integrator has an engineering team who is familiar and experienced in those systems should instill confidence that they will have no trouble installing, testing, and commissioning them.
5. SIZE OF INTEGRATOR:
The size of an integrator can play a major role in selecting the right one for your projects. Learning more about both the number of employees and their available resources will help you better understand their ability to fulfil the needs of your security project. For example, if they are a smaller company and your project will require multiple engineers, you will want to be confident that your integrator can match the human output required for a successful outcome. Even more so, consider if your integrator will be able to scale with the growth of your company.
About Northland Controls:
Since 2005, Northland Controls has designed, installed, configured, and managed physical security systems across the world. The company has successfully executed thousands of projects for the world's most demanding organizations—especially those grappling with rapid growth. Northland houses a full spectrum of security experts from design and consulting, integration, design and consulting, and professional services. Additionally, our managed services are responsible for supporting more than 50,000 people in over 20 countries across 400 locations. Our clients receive a single point of contact for all their global projects, creating a trusted and streamlined process from start to finish.
We are truly a global company, growing our presence since 2005 to include offices in Silicon Valley, London, Shanghai, Singapore, Rochester, Bangalore, Washington, DC, Austin, Texas and Dublin, Ireland. Additionally, we have developed trusted relationships with local service providers in over 60 countries so that no matter where in the world your security needs take you, we will be there to support you.
Download our full checklist of the top 14 factors to consider when picking the right integrator for your next security project by submitting your information below!